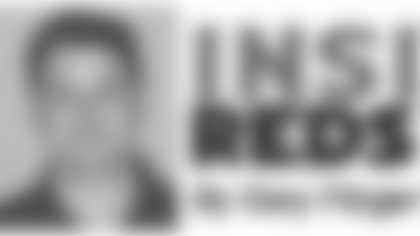 Redskins.com breaks down the Redskins' roster position-by-position and identifies potential need areas. Up next: offensive tackles.
The Redskins enter the offseason with some question marks at offensive tackle.
There's no questioning left tackle Chris Samuels, though. Last year, he completed his ninth NFL season and earned his sixth Pro Bowl berth.
That puts him in rarefied air in franchise history. Only former center Len Hauss earned as many Pro Bowl berths as a Redskins offensive lineman.
Samuels started 12 games last year. He missed a midseason game due to a knee injury and sat out the season's final three games with a triceps injury.
Samuels joined right tackle Jon Jansen in helping the Redskins rush for 130.9 yards per game, eighth best in the NFL. Clinton Portis found plenty of running room to the left, behind Samuels, as he compiled 1,487 rushing yards.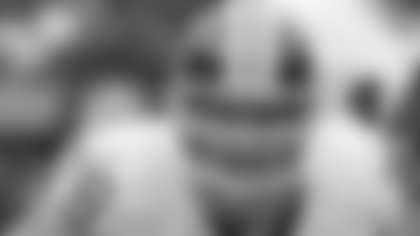 Jansen returned from a devastating ankle injury in 2007 to start 11-of-14 games for the Redskins last year.
At the season's outset, Jansen was demoted to a backup role. When Stephon Heyer suffered a shoulder injury in Week 3, Jansen returned to the lineup and re-emerged as the starter.
In Week 14, Jansen suffered a knee injury that sidelined him for two games. He returned to start the Redskins' season finale.
Heyer opened the 2008 season as the starter at right tackle. He had won a job in preseason, showing improvement in run blocking and excelling in pass protection.
Sidelined by the shoulder injury, Heyer missed three games. By the time he was healthy, Jansen had re-claimed the starting job.
When Samuels went down with a triceps injury in early December, Heyer stepped in and finished the season at left tackle.
He started seven games in total, three at right tackle and four at left tackle.
Jason Fabini also saw action as a backup tackle last season. The crusty veteran capped his 11th season with two starts at right tackle when Jansen was sidelined late in the year.
Fabini has played tackle most of his career, but he started 13 games at right guard for the Redskins in 2007.
Devin Clark is a young prospect who spent most of his rookie season on the Redskins' practice squad last year.
He was signed to the active roster in December and played in two games, serving mostly on special teams.
Positional Analysis
Samuels is a complete tackle, excelling in the run game and protecting Jason Campbell's blind side on passing downs. The only downside is that he turns 32 years old in July.
Jansen, the longest tenured Redskin, is under contract for the 2009 season, but at the very least he faces competition for his starting job. He admitted at the end of last season that his future in Washington is uncertain.
Heyer is a prime candidate to step in for Jansen. If not for the shoulder injury, he likely would have started all last season at right tackle. His versatility is a key--he can play both tackle spots if needed.
Fabini enters the offseason as an unrestricted free agent. After two years in Washington, his future appears uncertain.
Coaches are high on Clark, a promising young tackle. He seems poised to compete for a backup job in 2009.
The Redskins could look to get younger on the offensive line by drafting an elite tackle with the No. 13 pick. The draft is thought to be deep in offensive tackle talent.
---
Three NFL Offensive Tackles Eligible for Free Agency
As of Feb. 20, 2009; names listed are in no particular order
-- Stacy Andrews, Cincinnati Bengals: The brother of Philadelphia Eagles guard Shawn Andrews, Stacy Andrews had off-season knee surgery. He has started 29-of-31 games the last two seasons.
-- Khalif Barnes, Jacksonville Jaguars: Barnes, a 2005 second-round draft pick, was a four-year starter and dominant run blocker for the Jaguars.
-- John St. Clair, Chicago Bears: A native of Roanoke, Va. and former teammate of London Fletcher with the St. Louis Rams, St. Clair is a 9-year veteran who started 16 games for the Bears last season.
Three Offensive Tackles Available In NFL Draft
As of Feb. 20, 2009; names listed are in no particular order
-- Andre Smith, Alabama: Smith stands at 6-4 in height and his weight alternates between 330-340 pounds. His forte is run blocking, so he may need some work on pass protection skills.
-- Eugene Monroe, Virginia: At 6-6 and 315 pounds, Monroe was a three-year starter for the Cavaliers. He backed up D'Brickashaw Ferguson as a freshman and played alongside Brandon Albert as a sophomore and junior.
-- Michael Oher, Mississippi: The 6-5, 315-pound prospect was a four-year starter at Ole Miss. He was the subject of a 2006 book called "The Ballad of Big Mike," about his life growing up in Memphis.