Redskins.com breaks down the Redskins' roster position-by-position and identifies potential need areas. Up next: quarterbacks.
No other position on the Redskins draws as much scrutiny as the quarterback position.
And no one knows that better than Jason Campbell, who had a turbulent 2009.
He endured an offseason in which team officials sought out replacements via trade and the NFL Draft. Then, once the regular season began, he struggled behind an injury plagued offensive line and led the Redskins to a disappointing 4-12 record.
Despite the offense's struggles, Campbell consistently posted solid numbers.
He completed 327-of-507 passes, a 64.5 percent clip, for 3,618 yards, 20 touchdowns and 15 interceptions. His QB rating was 86.4. And he was sacked 41 times.
Campbell may have played his best game on Dec. 6 against the eventual Super Bowl champion New Orleans Saints. He completed 30-of-42 passes for a career-high 367 yards and three touchdowns.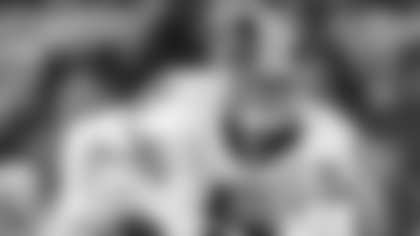 He was unable to lead the offense to a game-winning score in the fourth quarter or in overtime, as the Saints avoided the upset with a stunning 33-30 come-from-behind win.
Campbell's primary backup the last three seasons has been Todd Collins, the seemingly ageless 15-year veteran.
Collins played in three games last season, including Week 6 vs. Kansas City when Campbell was benched for the second half.
Collins completed 12-of-23 passes for 144 yards. He was sacked twice and finished with a QB rating of 71.6.
Colt Brennan, the Redskins' 2008 sixth-round draft pick, was placed on injured reserve after preseason when he was diagnosed with a torn hamstring and a hip injury.
He underwent surgery on his hip last September and spent the rest of the year rehabbing at Redskins Park.
Most of last season, the Redskins carried just two quarterbacks--Campbell and Collins--on the roster.
On Nov. 24, the Redskins added Richard Bartel to serve as the third quarterback the rest of the season.
Bartel had stints with the Dallas Cowboys, Cleveland Browns and Jacksonville Jaguars before landing in Washington.
POSITIONAL ANALYSIS
Campbell is scheduled to be a restricted free agent if there is no new labor agreement by March 5, the start of free agency.
Mike Shanahan has said the team expects to give Campbell a tender offer and that the sixth-year quarterback would be a Redskin for mini-camp.
That doesn't mean the Redskins won't seek to add another quarterback--and potentially a starter--this offseason.
Given the lack of quality quarterbacks available in free agency, it seems likely that team officials will look to the NFL Draft.
Collins is a savvy veteran who has played in multiple systems, but his age--he is 38 years old--could eventually work against him.
Brennan is a fan favorite and Shanahan said the third-year quarterback is still being evaluated at this point. Bartel appears to be a developmental prospect.
---
Three NFL Quarterbacks Eligible for Free Agency
As of March 2, 2010; names listed are in no particular order
-- Chad Pennington, Miami Dolphins: Pennington is a 10-year vet who has completed 66.1 percent of his passes in his career--an NFL record--and thrown 102 touchdown passes. He finished the season on injured reserve with a shoulder injury.
-- Patrick Ramsey, Detroit Lions: Since leaving the Redskins in 2005, Ramsey has served as a backup on four clubs and thrown a total of 51 passes. He played for Mike Shanahan in 2007-08, backing up Jay Cutler.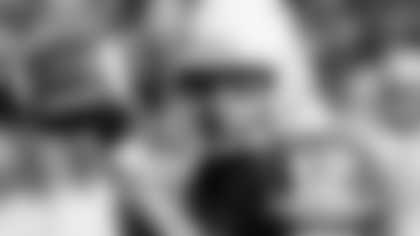 -- David Carr, New York Giants: Carr has served as Eli Manning's backup the last two years. An 8-year veteran, he began his career with the Houston Texans as the top pick in the 2002 NFL Draft.
Three Quarterbacks Available In NFL Draft
As of March 2, 2010; names listed are in no particular order
-- Sam Bradford, Oklahoma: Bradford was limited to just three games last season due to a shoulder injury. In three years with the Sooners, he completed 67.6 percent of his passes for 8,403 yards, 88 touchdowns and 16 interceptions.
-- Colt McCoy, Texas: McCoy is coming off a shoulder injury suffered in the BCS Championship game on Jan. 6. At Texas, McCoy was a 4-year starter and completed more than 70 percent of his passes for 13,523 yards, 112 touchdowns and 45 interceptions.
-- Jimmy Clausen, Notre Dame: Clausen is the latest star quarterback from Notre Dame. In three seasons with the Fighting Irish, he completed 62.6 percent of his passes for 8,148 yards, 60 touchdowns and 27 interceptions.