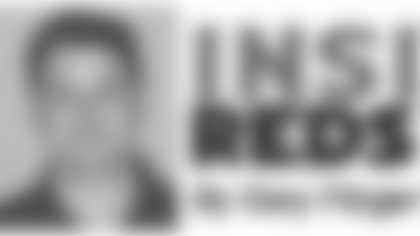 Redskins.com breaks down the Redskins' roster position-by-position and identifies potential need areas. Up first: quarterbacks.
Jason Campbell started 16 games for the first time in his NFL career last season. He experienced plenty of ups and downs as the Redskins' signal caller.
Learning his third offense in four NFL seasons, Campbell quickly settled into the West Coast system run by head coach Jim Zorn.
He got off to a hot start in guiding the Redskins to a 4-1 record. He was among the league leaders in passing through five weeks and his 67-yard touchdown pass to Santana Moss to beat the New Orleans Saints remains one of the memorable moments of the season.
Remarkably, Campbell threw 249 passes without an interception to open the season. Dating back to 2007, he set a club record with 271 consecutive passes without an interception. (The mark is the fifth longest in NFL history.)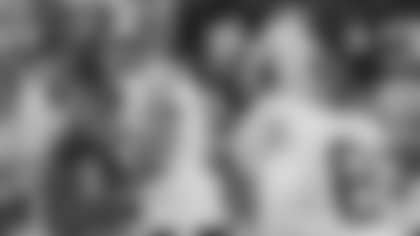 In the second half of the season, Campbell cooled off and the Redskins' offense averaged just 12.5 points per game. (The offense averaged 20.6 points per game in Weeks 1-8.)
For the season, Campbell completed 315-of-506 passes for 3,245 yards, 13 touchdowns and six interceptions. His QB rating was 84.3.
Campbell set a single-season franchise mark with a 1.19 interception percentage, besting the previous mark of 1.54 held by Mark Brunell in 2006.
Campbell faced an intense pass rush at times and 22 of his 38 sacks came in the second half of the season. He was sacked seven times in a midseason game against eventual Super Bowl XLIII champion Pittsburgh.
He was able to use his mobility effectively at times, scrambling for 258 yards and a touchdown last season.
Todd Collins served as Campbell's primary backup and did not get into a game.
Collins, a 14-year veteran, completed his third season in Washington.
Of course, Collins is best remembered for his performance in December 2007 when he led the Redskins to four consecutive wins and a playoff berth.
Colt Brennan spent his rookie season as the Redskins' third quarterback. The 2008 sixth-round draft pick impressed during preseason, but it was evident he had a high learning curve.
Zorn emphasizes a strong, high release, so Brennan has worked to adjust how he throws the ball. His sidearm release, prevalent in preseason, is not as prominent now.
Positional Analysis
Campbell is the quarterback of the present for the Redskins. Another season in Zorn's offense should help Campbell improve his game--and the Redskins' offensive production.
Executive vice president of football operations Vinny Cerrato said in January that Campbell would be evaluated "year to year."
In 36 career starts, Campbell's record is 16-20. He is scheduled to become a restricted free agent after the 2009 season.
Collins is 37 years old and it's possible the Redskins could seek a younger backup to Campbell next season.
Still, Collins is a solid veteran backup who has proven he can lead the Redskins' offense.
Brennan remains a work in progress. If he shows significant improvement this offseason, he could challenge to become Campbell's primary backup.
Three NFL Quarterbacks Eligible for Free Agency
As of Feb. 3, 2009; names listed are in no particular order
-- Kurt Warner, Arizona Cardinals: Warner has revitalized his career in Arizona, where he threw for 4,583 yards and 30 touchdowns last season. He has hinted that he may consider retirement.
-- Byron Leftwich, Pittsburgh Steelers: The Washington, D.C., native--and long-time Redskins fan--earned a Super Bowl ring as a backup with the Steelers last season. He completed 7-of-10 passes for 129 yards and one touchdown against the Redskins in Week 9 last season.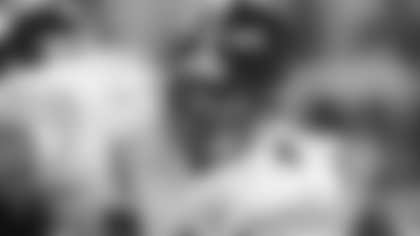 -- Patrick Ramsey, Denver Broncos: Since leaving the Redskins after the 2005 season, Ramsey has played in just four games, completing 31-of-52 passes for 281 yards, one touchdown and one interception.
Three Quarterbacks Available In NFL Draft
As of Feb. 3, 2009; names listed are in no particular order
-- Mark Sanchez, USC: Sanchez, at 6-3 and 225 pounds, had a banner season for the Trojans last year, throwing for 3,207 yards and 34 touchdowns while completing 65.8 percent of his passes. The concern is that he started only one season in college.
-- Matthew Stafford, Georgia: The 6-3, 228-pounder was a three-year starter for the Bulldogs. Last season, he set career highs with 3,459 passing yards, a 61.4 completion percentage and 25 touchdowns.
-- Rhett Bomar, Sam Houston State: Bomar, at 6-2 and 215 pounds, is thought to have all the tools to succeed in the NFL. He transferred out of Oklahoma to Sam Houston State, where he became the school's all-time passing leader.