Redskins.com breaks down the Redskins' roster position-by-position and identifies potential need areas. Up next: running backs.
Since 2004, the Redskins have had the same three primary running backs.
Due to injuries last season, new faces started to emerge.
And there could be more new faces heading into the 2009 season with head coach Mike Shanahan, offensive coordinator Kyle Shanahan and assistant head coach/running backs Bobby Turner in charge.
Clinton Portisplayed for Mike Shanahan in Denver in 2002-03 before being traded to Washington in the Champ Bailey deal.
Portis has emerged as one of the great running backs in franchise history, even though his outspoken personality has gotten him in trouble in recent years.
He ranks second in club history in rushing yards (6,597), second in rushing attempts (1,613), third in rushing touchdowns (44) and 10th in total touchdowns (47).
Last season, Portis's season ended in Week 9 after he suffered a concussion against the Atlanta Falcons. He underwent testing by concussion specialists the rest of the year.
Portis finished with 494 rushing yards on 124 carries and one touchdown. His best game was in Week 6 vs. Kansas City when he had 15 carries for 109 yards.
Portis also posted nine catches for 57 yards and one touchdown last season.
Ladell Betts and Rock Cartwright have backed up Portis the last six years. Both arrived with the club in 2002, Betts as a second-round draft pick and Cartwright as a seventh-rounder.
Betts stepped in when Portis suffered his concussion and flashed his hard-charging running style.
In Week 10 vs. Denver, Betts had 114 yards on 26 carries and one touchdown to help lead the Redskins to a 27-17 victory.
A week later, Betts suffered a knee ligament injury at Dallas that sidelined him for the rest of the season.
He finished with 210 rushing yards and two touchdowns on 56 carries. He also had 17 receptions for 179 yards.
Cartwright was given an opportunity to start with Portis and Betts sidelined.
Replacing Betts at Dallas, Cartwright rushed for 67 yards on 13 carries and also caught seven passes for a career-high 73 yards.
Cartwright, who also served as the Redskins' primary kick returner, logged 228 rushing yards on 64 carries for the season. He also caught 27 passes for 242 yards and one touchdown.
It was Cartwright's best offensive output since the 2003 season.
In the season's final weeks, coaches opted for a committee approach at running back.
That opened the door for Quinton Ganther, who was added to the roster on Oct. 20.
Ganther started 4-of-8 games down the stretch and had 199 rushing yards and three touchdowns on 27 carries. He also caught nine passes for 99 yards.
Ganther's best game was in Week 14 at Oakland, his hometown. He posted 14 carries for 50 yards and scored two touchdowns.
Marcus Mason earned a Redskins roster spot coming out of preseason and saw his first NFL action as a backup.
The Potomac, Md., native was released when the club signed Ganther on Oct. 20 but he rejoined the team on Nov. 23 after Betts was hurt.
Mason had 127 rushing yards on 32 carries and also caught five passes for 51 yards.
Anthony Alridgeflashed impressive speed in preseason, but he struggled with fumbles and did not make the final roster.
After a stint on the Houston Texans practice squad, Alridge was signed to the Redskins' roster on Sept. 22. He did not see any game action and finished the season on the Redskins' practice squad.
On Dec. 30, the Redskins added rookie P.J. Hill to the roster.
The 5-10, 218-pound Hill spent time on the practice squads of the Philadelphia Eagles and New Orleans Saints before joining Washington.
Positional Analysis
Clinton Portis is under contract with the Redskins next season, but there is some uncertainty whether he returns to the club.
Mike Shanahan dispelled the uncertainty at the NFL Scouting Combine last week. During an interview with Sirius Radio, he said Portis "is our running back."
Portis's participation in off-season training and in-season practices is an open question, but Shanahan said he expects Portis to be "in great shape" and "hopefully he can help us win."
Beyond Portis, changes could be on the horizon as Bobby Turner takes over the running backs corps.
Betts has a long rehab ahead of him this offseason--and he is going to be behind in learning the offense since he won't be able to participate in mini-camp and OTAs.
He hopes to be fully healthy by the start of training camp.
Cartwright has been one of the Redskins' special teams leaders the last few years and he is second on the club's all-time kickoff return yardage list.
He is one of the more popular Redskins players, but the team could look to add more speed to the running backs and kick return units.
Ganther and Mason have a similar style as Cartwright and both played a role on special teams.
As a speed back, Alridge could get an opportunity. He played for Mike Shanahan in Denver in preseason 2008 before landing on injured reserve. And he played for Kyle Shanahan in Houston as a member of the Texans' practice squad.
---
Three NFL Running Backs Eligible for Free Agency
As of Feb. 28, 2010; names listed are in no particular order
-- LaDainian Tomlinson, San Diego Chargers: Mike Shanahan is familiar with Tomlinson from coaching in the AFC West. Tomlinson, bound for the Hall of Fame, has 12,490 career rushing yards but has not played in a West Coast offense.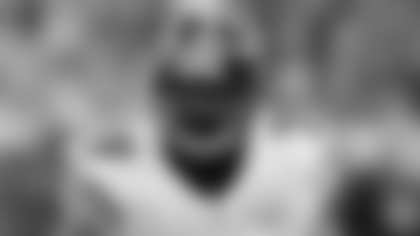 -- Chris Brown, Houston Texans: Brown returned from a knee injury in 2008 to rush for 267 yards and three TDs for Kyle Shanahan and the Texans last year. He spent his first five NFL seasons with the Tennessee Titans.
-- Willie Parker, Pittsburgh Steelers: Parker won two Super Bowls with the Steelers and has 5,378 career rushing yards in six seasons. He rushed for 389 yards and three TDs on 98 carries last year.
Three Running Backs Available In NFL Draft
As of Feb. 28, 2010; names listed are in no particular order
-- C.J. Spiller, Clemson: Spiller is widely regarded as the top running back in the draft. He produced a stellar senior season, rushing for 1,715 all-purpose yards and 12 rushing touchdowns.
-- Jahvid Best, California: In three years at Cal, Best compiled 2,664 rushing yards on just 364 carries, a lofty 7.3 yards-per-carry average, and 29 touchdowns. A concussion and back injury cost him the last four games of 2009.
-- Ryan Mathews, Fresno State: Mathews is an explosive threat and has good strength to fend of tacklers. compiled 1,808 rushing yards and 19 touchdowns in a breakout performance last season.