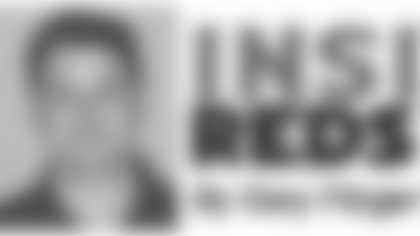 Redskins.com breaks down the Redskins' roster position-by-position and identifies potential need areas. Up next: safeties.
In just two seasons, LaRon Landry has emerged as one of the NFC's top safeties.
He was a first alternate to the Pro Bowl following the 2008 season. With Philadelphia's Brian Dawkins moving to the AFC and Dallas's Roy Williams unsigned at the moment, it's not a stretch to say that Landry is one of the elite safeties in the conference.
Last year, Landry started all 16 games for the second year in a row and recorded 70 tackles, a half-sack, two interceptions and 11 passes defended.
The former LSU star mostly played free safety, but late in the season he moved up to play some strong safety. He was used in run support and to blitz the quarterback.
Chris Horton, a seventh-round draft pick in 2008, was a surprise starter for Washington last season.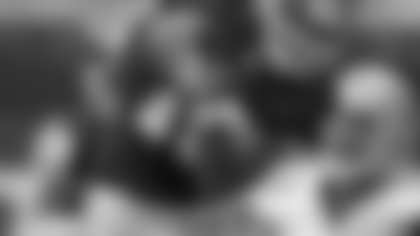 He picked off three passes in his first four games and recovered a fumble as the Redskins jumped out to a 3-1 record.
For his efforts, Horton earned NFC Rookie Defensive Player of the Week honors for a Week 2 game against New Orleans and NFC Rookie Defensive Player of the Month honors for September.
For the season, Horton started 10-of-14 games and posted 81 tackles, third most on the defense. He also had one sack and seven passes defended to go along with his three interceptions.
Kareem Moore, a sixth-round draft pick last year, saw more playing time late in the 2008 campaign. He periodically lined up at free safety, allowing Landry to move closer to scrimmage.
Moore served notice with several jarring tackles, including a memorable hit on Cincinnati's Chad Ochocinco in Week 15.
Moore finished the season with 17 tackles. He also played a key role on special teams, logging 19 tackles, fourth most on the club.
Reed Doughty opened the 2008 season as the Redskins' starter at strong safety. He suffered a back injury early on, though, and it was necessary for him to undergo surgery.
Doughty was placed on injured reserve on Oct. 14, ending his season. In four games, he started three games and had 18 tackles and one pass defended. He also had three special teams tackles.
Doughty re-signed with the Redskins this offseason.
Mike Green was signed midseason by the Redskins to serve as a backup safety. He started 2-of-8 games and he logged 23 tackles.
Michael Grant, a first-year safety, joined the Redskins' practice squad in late November.
An undrafted rookie last season, Grant was a two-year starter at Arkansas.
Positional Analysis
In Landry, the Redskins have a star in the making at safety. His versatility gives defensive coordinator Greg Blache plenty of options in pass coverage.
Horton, a strong safety, and Moore, a free safety, are young and talented. They should continue to play a key role in Blache's secondary.
Doughty must prove he has overcome his back injury. Given his experience, he should battle for playing time at both strong and free safety.
Green is currently an unrestricted free agent.
Grant is a developmental player at this stage of his career.
The Redskins could use more young depth at safety heading into training camp, but it seems unlikely the team will address the position in free agency or the NFL Draft. Perhaps an undrafted rookie?
---
Three NFL Safeties Eligible for Free Agency
As of March 25, 2009; names listed are in no particular order
Roy Williams, Dallas Cowboys: Williams, a 5-time Pro Bowl safety with 19 career interceptions, was released by the Cowboys this offseason. He is returning from a fractured forearm.
Will Demps, Houston Texans: The Redskins have reportedly had interest in Demps in the past. He has six career interceptions and 4.5 sacks in seven seasons with the Baltimore Ravens, New York Giants and Ravens.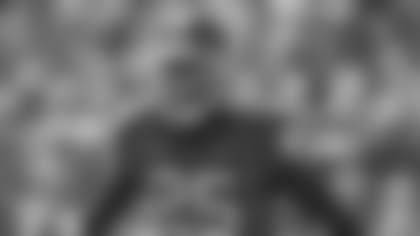 Matt Giordano, Indianapolis Colts: Giordano was a 2005 fourth-round draft choice by the Colts. In four seasons, he has 80 career tackles and three interceptions, including one returned 83 yards for a touchdown.
Three Safeties Available In NFL Draft
As of March 25, 2009; names listed are in no particular order
William Moore, Missouri: Moore, 6-0 and 221 pounds, is a converted cornerback. He had eight interceptions as a junior, but played closer to the line of scrimmage as a senior.
Louis Delmas, Western Michigan: At 5-11 and 202 pounds, Delmas is regarded as solid in pass coverage. He improved in tackling as a senior, logging a career-high 111 tackles, and also posted 12 career interceptions.
Michael Hamlin, Clemson: Hamlin is 6-2 and 214 pounds and projects as a strong safety. He was a four-year starter at Clemson and posted 14 career interceptions, including a career-high six last year.