Redskins.com breaks down the Redskins' roster position-by-position and identifies potential need areas heading into the 2011 offseason. Up next: tight ends.
Perhaps no other position on the Redskins' roster has as much depth as tight end.
Chris Cooley completed his seventh NFL season and he remains a popular player in the locker room and among fans.
On the field, Cooley was consistent all year, averaging five catches per game and joining wide receiver Santana Moss as a top threat in the passing game.
Late in the season, questions emerged about Cooley's role in the passing game. In a Week 14 vs. Tampa Bay, he did not log a catch until late in the fourth quarter. A week later, he was not targeted until late in the third quarter.
Still, Cooley finished with 77 catches for 879 yards and three touchdowns, second-best on the team. Already a two-time Pro Bowler, he was named a second alternate last year.
Surprisingly, touchdown catches have been a struggle for Cooley. He has just six touchdowns the last three years since recording a career-high eight touchdowns in 2007.
Third-year pro Fred Davis, Cooley's backup, was used frequently in two tight end sets and ended up starting nine games last season.
When Cooley was sidelined with a fractured ankle late in the 2009 campaign, Davis stepped in as the starter, grabbing 48 passes for 509 yards and six touchdowns.
With Cooley healthy, Davis was targeted less in the Redskins' 2010 passing offense. He finished with 21 catches for 316 yards and three touchdowns.
Undrafted rookie Logan Paulsen earned a Redskins roster spot coming out of preseason and he worked his way into playing time, first on special teams and then on offense.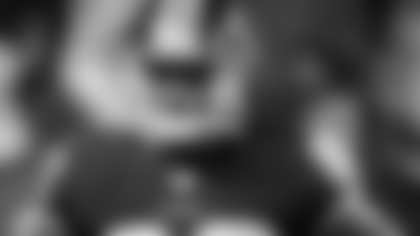 His shining moment came in Week 14 vs. Tampa Bay when he caught a 1-yard touchdown pass – on a fourth down play – from Donovan McNabb.
Overall, Paulsen logged two catches for 10 yards in his rookie campaign.
POSITIONAL ANALYSIS
Cooley is a Pro Bowl-caliber tight end in the prime of his career and Davis is a quality replacement in the passing game.
Davis could be a free agent after the 2011 season. It would stand to reason that he would want the opportunity to be a full-time starter with another team.
The Redskins may want to find a young tight end who can step in if Davis departs.
Paulsen could be a candidate as he develops his game in the coming seasons.
---
Three NFL Tight Ends Eligible for Free Agency
As of Feb. 14, 2011; names listed are in no particular order
-- Owen Daniels, Houston Texans:Daniels, previously coached by Redskins offensive coordinator Kyle Shanahan in Houston, has been slowed by injuries in recent seasons, but he has 245 career catches for 2,972 yard and 17 TDs.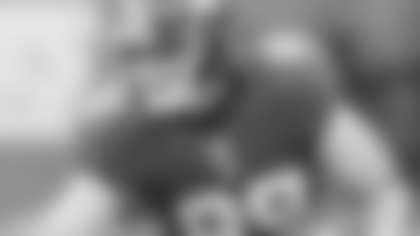 -- Kevin Boss, New York Giants: The Redskins are certainly familiar with Boss, an NFC East foe who has logged 119 catches for 1,600 yards and 18 TDs in four seasons in the NFL.
-- Marcedes Lewis, Jacksonville Jaguars: Lewis was tutored by former Redskins tight ends coach Jon Embree at UCLA. He posted a career-high 58 catches for 700 yards and 10 TDs for the Jaguars last season.
Three Tight Ends Available In NFL Draft
As of Feb. 14, 2010; names listed are in no particular order
-- Kyle Rudolph, Notre Dame: Rudolph was thought to be a first-round pick until he suffered a hamstring tear last season. He finished his career with 90 catches for 1,032 yards and eight TDs.
-- Mike McNeill, Nebraska: McNeill started three years for the Cornhuskers, seeing action at both tight end and wide receiver. He posted 82 catches for 1,072 yards and 11 TDs.
-- Luke Stocker, Tennessee: Stocker was a 3-year starter for the Vols, grabbing 85 passes for 956 yards and eight TDs in four seasons.