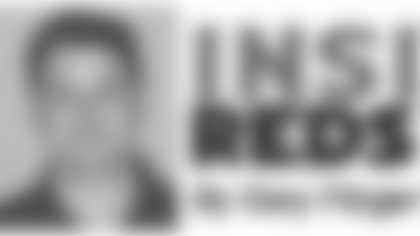 Redskins.com breaks down the Redskins' roster position-by-position and identifies potential need areas. Up next: tight ends.
Ever since the Redskins drafted Chris Cooley in 2004, he has proven to be a consistent, reliable and durable player.
Those attributes have paid off each of the last two years as Cooley has earned consecutive Pro Bowl nods. He is fast moving into the elite ranks of Redskins tight ends.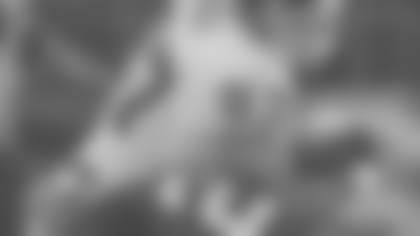 Last season, Cooley grabbed a career-high 83 passes for 849 yards and one touchdown.
With the 83 catches, Cooley surpassed his own single season franchise record for receptions by a tight end.
In five NFL seasons, Cooley has caught 314 passes for 3,457 yards and 28 touchdowns. Putting his career in context, Cooley is currently second on the franchise list of career receptions by a tight end. (Jerry Smith leads with 421 career catches.)
Todd Yoder continued to serve as a solid blocking tight end. With his 6-4, 251-pound frame, he often was a force in run blocking, helping the offense post the eighth-best ground game in the league.
Last season, Yoder grabbed eight passes for 50 yards and one touchdown, a 2-yarder in Week 3 against Arizona
He was also a key contributor on special teams, logging five tackles on coverage units.
Fred Davis spent his rookie season adjusting to the NFL level. He was a second-round draft pick (48th overall) by the Redskins last year.
Davis got off to a slow start in the offense, but he started to see more playing time toward the end of the 2008 campaign.
Davis showed flashes as a pass-catcher and quarterback Jason Campbell showed trust in him to throw in his direction late in the year. He finished with three receptions for 27 yards.
Positional Analysis
Cooley remains one of the top weapons of the Redskins' offense, but he only caught one touchdown last season--and that came on a wide receiver option from Antwaan Randle El.
Cooley caught 27 touchdown passes in his first four seasons in the league.
For the Redskins to improve next season, the offense has to find a way to get Cooley more red zone touchdowns, something he has proven to be effective at in his tenure in Washington.
Cooley signed a long-term contract extension prior to the 2007 season.
With Yoder a solid veteran blocker and Davis a young talent, it seems unlikely that the Redskins would pursue a tight end in free agency or the NFL Draft.
It's possible an undrafted rookie could be brought in to compete for a practice squad spot, though.
Three NFL Tight Ends Eligible for Free Agency
As of Feb. 10, 2009; names listed are in no particular order
-- Jimmy Kleinsasser, Minnesota Vikings: A 10-year veteran, Kleinsasser peaked in 2003 with 46 catches and four touchdowns. At 6-3 and 272 pounds, he has been a punishing blocker for the league's top-ranked run offense.
-- L.J. Smith, Philadelphia Eagles: Smith has played in a West Coast offense with the Eagles since 2003. He has 231 catches and 18 touchdowns in his career.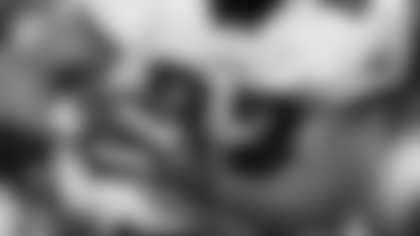 -- Desmond Clark, Chicago Bears: Clark has been consistent for the Bears, starting 16 games each of the last four years and averaging 39 catches per season in that span. He is a 10-year veteran.
Three Tight Ends Available In NFL Draft
As of Feb. 10, 2009; names listed are in no particular order
-- Brandon Pettigrew, Oklahoma State:* *The 6-6, 260-pounder is widely considered the top tight end in the draft. A four-year starter, he posted 112 catches and nine TDs in his college career.
-- Jared Cook, South Carolina: Cook, 6-5 and 242 pounds, excelled in Steve Spurrier's offense, catching 67 passes and six touchdowns the last two years for the Gamecocks.
-- Chase Coffman, Missouri: Coffman was a top prospect heading into his senior season, and then he emerged as an elite player. The 6-6, 245-pounder caught 90 passes for 987 yards and 10 touchdowns last year.