Redskins.com breaks down the Redskins' roster position-by-position and identifies potential need areas. Up next: wide receivers.
The Redskins started to infuse some youth into their wide receivers corps in 2009.
Since 2005, Santana Moss has been the Redskins' No. 1 receiver, leading the club with 349 receptions in that span, and he is showing no signs of slowing down.
Last year, Moss led the Redskins with 70 catches for 902 yards. He also caught three touchdown passes.
His best individual performance came in a loss to Detroit in Week 3 when he tied a career mark with 10 catches and set a career high with 178 receiving yards.
He caught a 57-yard touchdown pass in the Detroit, and a week later he added a 59-yard touchdown catch in a win over Tampa Bay.
While Moss remained productive, the Redskins looked to 2008 second-round draft pick Devin Thomas to emerge on offense.
Thomas claimed a starting job midseason and showed flashes of promise, catching 25 passes for 325 yards and three touchdowns.
His best game was against the eventual Super Bowl champion New Orleans Saints. He posted seven receptions for 100 yards and two touchdowns, all career highs.
His 29-yard reception a week later at Oakland marked the fifth consecutive game in which he caught a pass of 25 yards or more.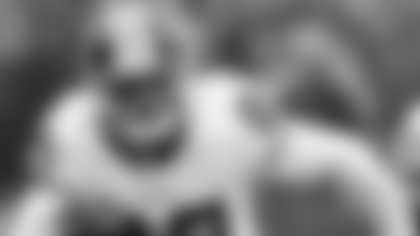 Thomas also flashed on kick returns. He had 20 returns for a 22.0-yard average, with a long of 39 yards.
Malcolm Kelly, another 2008 second-round draft pick, opened last season as the starter opposite Moss.
He was slow to make an impact, catching just six passes in the Redskins' first four games. He was removed from the starting lineup so that he could continue to refine his route-running, coaches said.
Kelly earned another start in the Redskins' season finale in San Diego and he had his best game as a pro. He caught five passes for 109 yards, including an 84-yard catch-and-run to help set up a touchdown.
Antwaan Randle El, in his fourth year with the Redskins, saw increased action in the slot in 2009.
No matter his role, Randle El remained productive.
The 8-year veteran was second on the club in receptions, catching 50 passes for 530 yards.
Randle El also served as the Redskins' primary punt returner. He struggled most of the season, averaging just 5.2 yards per return, and split time with Moss and DeAngelo Hall in the role.
Marko Mitchell was the star of 2009 preseason, leading the Redskins in receptions with 11 catches for 113 yards and three touchdowns.
Once the regular season started, Mitchell was relegated to a reserve role, barely seeing the field as he continued to adjust to the NFL game.
He saw action late in the season and finished his rookie campaign with four catches for 32 yards.
Anthony Armstrong and James Robinson were Redskins practice squad wide receivers in 2009.
Armstrong was with the Miami Dolphins in 2008 and also spent time with the Dallas Desperados of the Arena Football League earlier in his career.
Robinson, a rookie last year, had practice squad stints with the Dolphins and Cleveland Browns before joining the Redskins.
Positional Analysis
Offenses run by head coach Mike Shanahan have produced some dynamic receivers in Denver through the years, including Rod Smith, Eddie McCaffrey, Brandon Marshall and Eddie Royal.
And Shanahan's son Kyle, the Redskins' new offensive coordinator, helped Andre Johnson become one of the game's elite receivers with the Houston Texans.
Clearly wide receiver is an important position in their offenses.
The Redskins would appear to have a solid foundation of wide receivers.
Moss continued to provide a deep threat while Randle El proved he could excel in the slot.
Thomas and Kelly showed signs of progress in their second NFL seasons.
And Mitchell is a young prospect with a lot of promise, too.
With Moss and Randle El both turning 31 this year, the Redskins could look to add another receiver or two in free agency, a trade or the draft.
The Redskins have more pressing needs on offense, but wide receiver is a position to watch this offseason.
---
Three NFL Wide Receivers Eligible for Free Agency
As of Feb. 18, 2010; names listed are in no particular order
-- Antonio Bryant, Tampa Bay Buccaneers: Bryant is 28 years old and emerged as a dominant receiver in 2008 when he posted 83 catches for 1,258 yards and seven touchdowns. He has played for four NFL teams in eight seasons.
-- Kevin Walter, Houston Texans: Walter, 28, was coached by Kyle Shanahan in Houston the last four years. His best season was in 2008 when he logged 60 catches for 899 yards and eight touchdowns.
-- Nate Burleson, Seattle Seahawks: Burleson, 28, rebounded from an injury plagued 2008 season to post 63 catches for 812 yards and three touchdowns last year.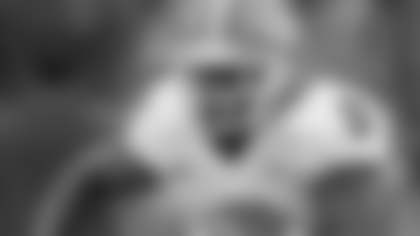 Three Wide Receivers Available In NFL Draft
As of Feb. 18, 2010; names listed are in no particular order
-- Dez Bryant, Oklahoma State: The 6-2, 220-pound Bryant had a huge sophomore season catching 87 passes for 1,480 yards and 19 touchdowns. He was suspended by the NCAA for violating a rule after he met with former NFL player (and former Redskin) Deion Sanders.
-- Arrelious Benn, Illinois: Benn is a local product--he grew up in Washington, D.C., and attended Dunbar High School. At Illinois, the 6-2, 220-pounder grabbed 159 passes and seven touchdowns in three seasons.
-- Golden Tate, Notre Dame: At 5-11 and 195 pounds, Tate is in the mold of Santana Moss. His last two years at Notre Dame, he posted 151 catches for 2,546 yards and 25 touchdowns.