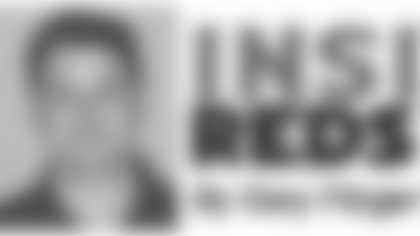 Redskins.com breaks down the Redskins' roster position-by-position and identifies potential need areas. Up next: wide receivers.
In the 2008 offseason, Santana Moss took three months off from football--no training, no daily workout regimen. He hoped the rest would help him stay healthy and productive for all 16 games.
It worked. Moss got off to a fast start and remained a consistent threat for Jason Campbell and the passing game.
Moss finished the season with 79 catches for 1,044 yards and six touchdowns. It was his best season since his breakthrough 2005 season.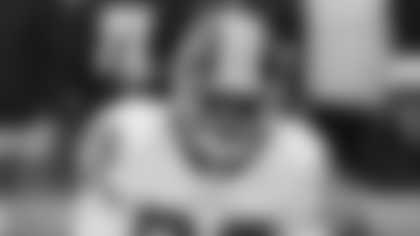 Moss had his share of highlights, too.
There was the 67-yard, game-winning touchdown catch to beat the New Orleans Saints in Week 2.
There was his eight-catch, 145-yard performance against the Dallas Cowboys in Week 4.
And there was his 50-yard touchdown catch and an 80-yard punt return for another touchdown against the Detroit Lions in Week 8.
Antwaan Randle El played opposite Moss and produced another solid season last year. He also served as the team's punt returner.
Randle El had versatility to line up outside or in the slot and he benefited when defenses rolled coverage in Moss's direction.
He finished with 53 catches--a career high--for 593 yards and four touchdowns.
A former college quarterback, Randle El was also effective as a passer. He tossed an 18-yard touchdown pass to Chris Cooley against Philadelphia in Week 5.
James Thrash, a 12-year veteran,* *saw action as a third receiver but did not have a big impact in the passing game.
In 16 games, with five starts, Thrash finished with nine catches for 81 yards and one touchdown.
Rookie Devin Thomas, the first of three second-round draft picks last April, worked his way into the lineup after a slow start.
He played in all 16 games, with one start, and caught 15 passes for 120 yards.
He showed an impressive burst of speed when he got the ball in his hand. His only touchdown of the season came on a wide receiver reverse, an impressive 29-yard run in Week 13 against the New York Giants.
Malcolm Kelly was the Redskins' third of three second-round draft picks last year.
He had arthroscopic knee surgery early in training camp and was slow to get onto the field. The injury flared up again midseason, sidelining him for a good portion of the season.
He played in five games and posted three catches for 18 yards.
Marques Hagans is a second-year player who signed with the Redskins' practice squad last December. He grew up in Hampton, Va., and attended the University of Virginia.
He was a fifth-round draft pick by the St. Louis Rams in 2006 and later played with the Kansas City Chiefs. He has nine catches for 108 yards in his career.
Positional Analysis
Moss is a dynamic playmaker and popular Redskin, when healthy. It appears his new off-season approach helped him stay fresh last year, so he should remain a consistent threat.
Defenses don't want to get beaten deep, so they roll coverage in Moss's direction. That should open up opportunities for the other wide receivers.
Randle El is a solid receiver, but there remains some debate whether he is a better fit for the slot than an oustide position.
Thrash is praised as a true professional and consummate Redskin, but he was not very productive as a third receiver last season. However, he is a special teams standout, something that is valued among coaches.
The development of Thomas and Kelly is critical to the Redskins' offense next season. Many wide receivers show dramatic improvement in their second year.
Thomas must work on his route-running skills--the offense requires precision--and develop a level of trust from Jason Campbell.
Kelly expects to get his knee fully healthy this offseason and work his way into the wide receiver rotation for the start of training camp.
The Redskins could seek to upgrade depth at the wide receiver position this offseason, but much depends on Thomas and Kelly making an impact in their sophomore seasons.
---
Three NFL Wide Receivers Eligible for Free Agency
As of Feb. 13, 2009; names listed are in no particular order
-- T.J. Houshmandzadeh, Cincinnati Bengals: The 8-year veteran with the hard-to-pronounce name has emerged from Chad Johnson's shadow to post 90 catches each of the last three years.
-- Reggie Williams, Jacksonville Jaguars: The ninth overall pick of the 2004 NFL Draft, Williams has never lived up to his potential. He caught 37 passes for 364 yards and three TDs last season.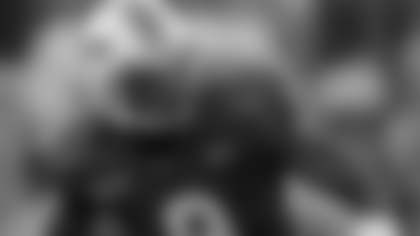 -- Amani Toomer, New York Giants: Toomer has long been a thorn in the Redskins' side. The 13-year veteran has 668 catches and 54 touchdowns in his career.
Three Wide Receivers Available In NFL Draft
As of Feb. 13, 2009; names listed are in no particular order
-- Michael Crabtree, Texas Tech: The consensus top wide receiver in the draft, Crabtree caught 227 passes for 3,097 yards and 40 touchdowns in just two seasons at Texas Tech.
-- Darrius Heyward-Bey, Maryland: Heyward-Bey has good size at 6-3 and 206 pounds. A three-year starter, he caught 138 passes for 2,089 yards and 13 touchdowns.
-- Brian Robiskie, Ohio State: Robiskie's father Terry was a long-time Redskins coach, including interim head coach in 2000. Brian caught 127 passes for 1,866 yards and 24 touchdowns for the Buckeyes.