The opinions expressed in this article are based on mock drafts written by analysts and do not represent the views of the team.
The 2022 NFL Draft is just weeks away, and the Washington Commanders are hard at work trying to narrow down the list of prospects they want to be the next players to wear the Burgundy & Gold.
Prior to the start of free agency, there were many analysts who predicted that the Commanders would take a quarterback, but now that the team has that question answered with the trade for Carson Wentz, it opens the possibilities for other positions of need.
So, in preparation for the draft, Commanders.com will be breaking down players who could be available in each round the Commanders have a pick. We'll start with the first round, where Ron Rivera has a strong chance of adding someone who can bring an immediate impact to the team.
Chris Olave, WR, Ohio State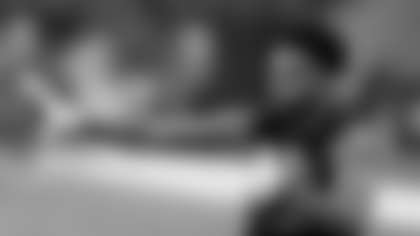 The Commanders already have a contingent of young receivers on their roster, but perhaps they want to continue surrounding Wentz with options. Olave would certainly bring another boost of talent to Washington's offense.
The easy thing to point out about Olave is his speed, which raised plenty of eyebrows at the NFL Combine. He ran a 4.26 in his unofficial 40-yard dash time. That is automatically going to demand more attention from scouts, but Olave is not just a burner.
Like fellow Buckeye Garrett Wilson, there aren't many limitations to what Olave can do. He's a strong route-runner who knows how to track deep passes. He knows how to create separation from defenders, which helped break the school record for most receiving touchdowns (35).
Olave's size (6-foot, 187 pounds) likely means that he'll be a slot receiver for at least his rookie season, but he and Terry McLaurin already have chemistry together, so he would be a step ahead in that regard.
Kyle Hamilton, S, Notre Dame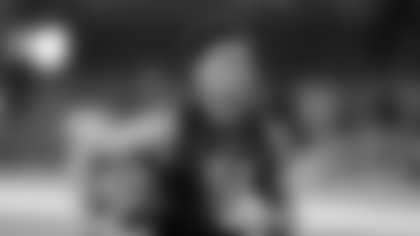 If the Commanders are looking to bolster their defense, taking Hamilton, regarded by some as one of the best overall talents in the class, would certainly achieve that.
Hamilton, a two-time All-American, uses his impressive 6-foot-4, 220-pound frame to impose his will on pass-catchers. He only allowed one touchdown in his entire career with the Fighting Irish, and Pro Football Focus gave him the third-highest cover grade among all Power 5 safeties.
The only real knock against Hamilton is his 40-time, which was a 4.59 at the Combine. However, many analysts have pointed out that Hamilton plays faster than that, and that's shown by his ability to track down passes in the open field.
As a player who offers a little of everything with his skill set, he could be a fit for Washington's buffalo nickel position.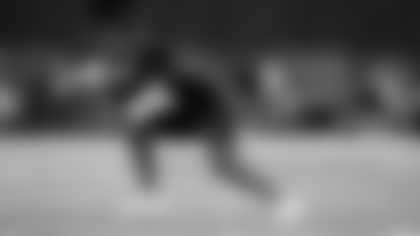 Middle linebacker has been noted as a position of need, and while Rivera and Martin Mayhew believe Cole Holcomb has a chance to fill that role, it wouldn't hurt to add another player to the group. So why not bring in one who many believe is the best prospect at the position.
Lloyd describes himself as "smart and nasty," and he's habitually backed that up. He received the second-highest grade for a Power 5 linebacker since 2020, and that's a credit to his sideline-to-sideline ability. Nearly half of his tackles came in 2021, when his 110 stops led the Utes' defense.
But Lloyd isn't just a force in the run game; he's also shown some skills as a pass-rusher. Case and point: he led all Pac-12 linebackers with eight sacks.
It's possible that Lloyd would be lined up on the outside if the Commanders did draft him, but he has shown he has the skill set to handle it.
Kenyon Green, OG, Texas A&M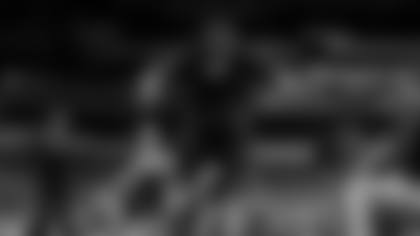 Back when FOX Sports first projected the Commanders to take Green in the first round, it wasn't a position of need with Brandon Scherff and Ereck Flowers holding down the starting spots.
But now, both are gone, and while Andrew Norwell does fill one slot, that still leads another one open. That's where Green could come in nicely.
Good luck trying to escape Green's grasp; it was a problem for defenders throughout Green's career with the Aggies. PFF's Michael Renner ranked Green as the best interior lineman in the SEC, saying "Green will not only be coveted for his absurd movement skills for a 325-pounder but also because he's made starts at every single offensive line position except center this season."
Green played four positions in 2021, which should catch the attention of coaches who value position flexibility in their players. Perhaps Green's talent paired with his versatility would be enough to entice Washington.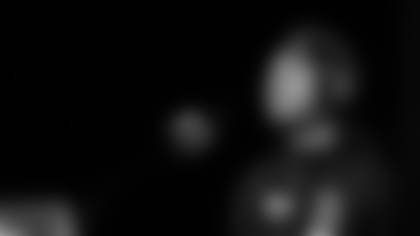 Stingley hasn't performed on the same level in recent years as he did in 2019, but people still regard him as one of the more talented players in his class.
Stingley's strength is in his man coverage. Fifty-six percent of his snaps were in press situations, and according to NFL.com's Cynthia Frelund, he had an allowed completion rate of 41%.
Stingley had a Lisfranc injury that kept him from participating in the Combine, but he was healthy for his Pro Day and put together some impressive numbers. Stingley would not be a starter in the Commanders' secondary with Kendall Fuller and William Jackson III in those spots. He could come in with Benjamin St-Juste in the second unit, though, where his ability to lock down receivers could be of use.