As players from across the Washington Redskins continue to enjoy their break ahead of training camp, some of them are using this time to help out their local communities.
This includes linebacker Ryan Anderson and rookie defensive lineman Daron Payne.
Anderson, along with some of his former Alabama teammates in TJ Yeldon, Eric Lee and Mike Pierce, hosted the 2nd Annual Daphne Youth Camp in his hometown of Daphne, Ala. Payne traveled down to Anderson's hometown and served as a special guest alongside Reggie Ragland of the Kansas City Chiefs and current Crimson Tide players Anfernee Jennings and Terrell Lewis.
"The guys that played at Daphne, to be out here with me giving back, it means a lot," Anderson said to AL.com. "It's our community, and we're going to build bridges in it. It ain't about the notoriety or none of that. We just want to give back to these people that know we care about them."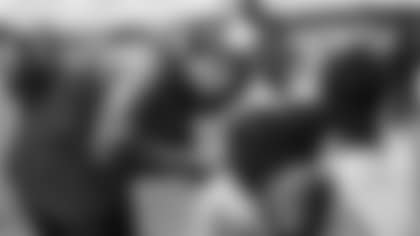 More than 200 children ranging from ages 6-14 attended the camp, which was free for anyone that had registered. The Daphne high football team assisted coaches from the event's partner, Sports Academy, alongside the former and current Crimson Tide players through drills which ended with a motivational talk from these Alabama legends.
Anderson's inspiration for creating this camp came through the current Daphne high football coach Kenny King. As a native of the town, Anderson hardly got an opportunity to attend these kind of events hosted by NFL players, and feels that he owes it to his community to host camps like this as his career progresses.