Chris Samuels has prided himself on being consistent and reliable, so it was disappointing for the long-time left tackle to go down with a triceps injury late last year.
Samuels has been a reliable presence on the Redskins' offensive line for the past decade. With the recent release of Jon Jansen, Samuels has now been with the Redskins longer than any other member of Joe Bugel's group.
Samuels, who had triceps surgery after suffering the injury in Week 14 at Baltimore, spent the offseason getting back to full strength. He also rehabbed a knee injury that slowed him at times last year.
Samuels saw his first action of OTAs in the first week of June, participating mostly in drills.
He is on schedule to be full-go for the start of training camp on July 30.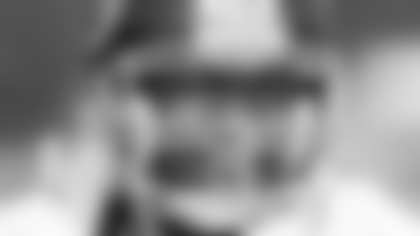 "It's feeling pretty good," Samuels said of his triceps. "I'm still not able to do everything in practice but I'm doing a lot of bag work. I'm just not actually going against a defensive guy."
Though he is recovering well from surgery, Samuels and the athletic training staff are playing it safe, considering the regular season does not start for another three months.
"I'm kind of past the rehab process," Samuels said. "I'm working out, lifting weights and doing the regular routine that the rest of the guys are doing. Coaches are just keeping me out [of 11-on-11 and 7-on-7 work] so that there's no chance for any contact and we can let it continue to heal up."
Apart from the triceps injury, Samuels has been relatively injury free throughout his career.
The 6-5, 317-pounder has missed just eight regular season games in his NFL career. In six of his nine seasons with Washington, he has started 16 games.
His consistency has earned him accolades. He has been selected to six Pro Bowls, one shy of defensive backs Ken Houston and Darrell Green and three shy of the franchise record held by linebacker Chris Hanburger.
When asked why he feels he receives great support in Pro Bowl voting, Samuels replied: "It's just favor from the lord. Plus, we have a great fan base as well."
Samuels has high hopes for the upcoming season and his success might depend on how well he and former teammate Derrick Dockery can reunite at the left side of the offensive line.
Dockery, who re-signed with the Redskins this offseason, returns to the team he played for from 2003-06. He spent the 2007-08 seasons with the Buffalo Bills but was released in February as a salary cap casualty.
No one is more excited to have Dockery back than Samuels.
"Derrick and I played well together back in the day," Samuels said. "When we first got here we went through our growing pains and then we continued to get better. Buges whipped us into shape.
"I'm just happy to have him back. He's a great guy and we're good friends. We are going to play well together."