The Redskins have placed Chris Samuels on injured reserve, the team announced on Saturday.
The move officially ends Samuels' 2009 season.
Samuels suffered a neck injury in the Oct. 11 game against the Carolina Panthers. He has played with spinal stenosis--a narrowing of the spine--since high school and has thrived, becoming one of the elite left tackles in the game.
Samuels is still mulling his long-term future, however.
After several media reports suggested that Samuels was planning to retire, he issued the following statement:
"I will continue to seek medical advice," Samuels said. "I hope to see where I am physically over the next couple months. At this time, I have not made a decision, but I love playing for the Redskins and hope to be back."
Retirement is an option for Samuels if neck specialists advise him not to play again.
Samuels, 32, has played 10 seasons with the Redskins. A first-round draft pick, and the third player chosen overall in 2000, he became an immediate starter and has started every game he has played in (141). He has missed only eight games.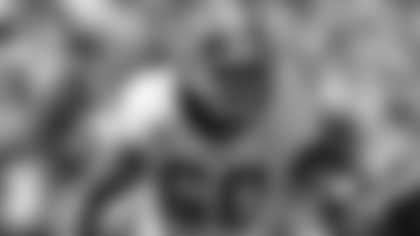 His 2008 season ended early with a triceps tear that kept him out for the final month and he also has been nursing a sore knee since training camp.
Samuels, a six-time Pro Bowler for the Redskins, started the first five games this season before suffering the neck injury.
With Samuels on injured reserve, the Redskins have a vacant roster spot.
Stephon Heyer has started the last two games at left tackle, moving over from right tackle.
The Redskins also have 7-year veteran Levi Jones on the roster.