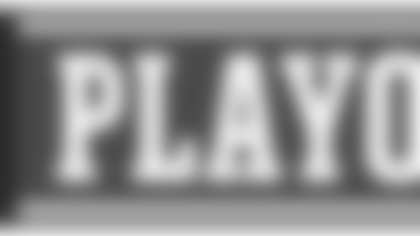 Every week, Redskins.com chats with a Redskins coach about a hot topic. Today: Saunders on the Seattle Seahawks, Stephon Heyer and Clinton Portis:
"The Seahawks present a number of challenges as a defensive football team. They're an outstanding group that creates a lot of turnovers.
"They're among the tops in the league in sacks with 45. They have the leading sacker in the NFC in Patrick Kerney. And they can really run: Julian Peterson is a linebacker and he has the speed of a defensive back.
"They have had a tremendous number of interceptions--they had 20 this year. They have two outstanding cornerbacks who are first-round draft picks and great cover guys.
"When you have great cover corners, it allows you to be very aggressive. Because of their ability to cover man-to-man, they can give you a lot of different looks a lot of different blitzes and they try to create havoc.
"Stephon Heyer will be matched up against Patrick Kerney. Stephon has already played some outstanding pass rushers. He is a rookie, but he is playing a little bit beyond his rookie season right now. And he's going to have to do that.
"We'll do some things to help Stephon, just like we've done all year in certain ways. Sometimes, he'll have to go one on one with those guys. When he has had an opportunity to do that, he has really stood up. He has done a tremendous job for a young rookie.
"We're very conscious of the fact that he's going to be up against the top pass rusher in the NFC right now. We'll find out way to help him around that.
"Clinton Portis has really emerged for this offense. I've always felt comfortable with Clinton in this offense, but [in 2006] he only played half a season and then this year he missed all of OTAs and training camp.
"It's just like any other player--whether it's a tight end or a wide receiver or a quarterback, it doesn't matter the position--you have to have a feeling on how they play.
"The more you're around Clinton in a practice environment, the more you're around him in games, you get a feeling for what he can do best. It was that way with Marshall Faulk, it was that way with Priest Holmes and it was that way with Larry Johnson. All those guys ended up playing pretty well at the running back position in this system. Every one of them played in the Pro Bowl almost every year.
"With Clinton, I wasn't around him enough in practice because he didn't practice a whole lot and he didn't play very many games. It has taken him almost to the end of this year to play at the level we would expect him to play. We're just getting a comfortable feeling for what he can do.
"In this league, there is no offense that has a one-dimensional back and succeeds. You're running backs have to be three-dimensional. They have to be able to run, first and foremost. Secondly, they have to be able to pass receivers. Third, they have to be pass blockers. If you look at the great offenses in the NFL, and the offenses that are really successful, their running backs are all three-dimensional guys.
"Clinton has those skills. It's just that he has never really been asked to be a big part of the passing game. Now he is asked to do that and he was NFC Offensive Player of the Week two weeks ago. It wasn't just because of his running, it was because of his pass catching.
"Every offense I've been in that's been successful, the running back has been the No. 1 or No. 2 pass receiver on the team. What more could you want as a running back to have the ball with space? Rather than having to run through nine guys, here you get the ball one-on-one with a defender in the open field. That's where your big plays can come from. And it opens up a whole new dimension for the offense.
"If your running back is one-dimensional, then you're a one-dimensional team and you don't move the ball real well. Now that Clinton is a part of the entire offensive system, he is realizing how much more of a football player he can be than just a runner.
"He can be a 2,500 all-purpose yard back in this league and that's what you want. You want a running back making an impact in a lot of different phases of the game."