As players take their final breaks before training camp, Redskins.com will look back at the new faces from this offseason and what we've learned about them, football and otherwise, so far.
Today we'll focus on defensive lineman Tim Settle.
1. He's looking to prove his doubters wrong.
First-round draft choice Daron Payne is naturally receiving more attention than the Virginia Tech product, but that hasn't prevented Settle from making a name for himself early on in his NFL career. Ever since declaring for the draft, Settle has been working to prove doubters wrong after deciding to forego his senior season.
When Washington selected him with the 163rd-overall pick in the 2018 NFL Draft, though, Redskins head coach Jay Gruden felt that they had landed another steal to improve the team's defensive line.
"He was highly ranked on our board and he was still there and, you know, a lot of times you want to go by all the work you put in in the offseason," Gruden said. "Scouts put a lot of work in. Kyle Smith did a great job and the rest of the scouts, so he's another big body that can rush the passer a little bit and he's really good against a run. So, I've said it before, you can never have too many big bodies. He's a talented kid to add to the mix with the other guys that we have here. I think he'll be good."
2. He's been working a lot with Jonathan Allen.
Settle's position on the Redskins' depth chart remains unclear this season, but his performance in training camp will certainly play a key role.
The Virginia Tech product worked extensively with Jonathan Allen during OTAs and minicamp, among other defensive linemen. With the 2017 No. 17-overall pick only playing in five games last season, he and Settle find themselves in a position with plenty to prove to defensive line coach Jim Tomsula before the season begins against the Arizona Cardinals on Sept 9.
While Settle has a solid 30 pounds on his teammate, they both share a criticism in that they struggle to take on double teams and eventually get into the backfield. If they both can develop this vital skill and add Daron Payne to the picture, they can create some major damage this year.
"We're all learning together still," Settle said. "Even Ziggy [Hood] be having some questions and stuff like that. We're all learning. We're getting better. The fact that we're all learning together makes it easier for us. So if you have a question, somebody else can help you."
3. He's on the Fornite hype train.
Like many of his Redskins teammates, Settle has spent some of his downtime recently playing the popular video game.
He and fellow rookie Derrius Guice occasionally stream on Twitch, the popular platform for celebrities and professional gamers to share their Fornite experience, which could help the rookie bring out some new dance moves when he brings down opposing running backs and quarterbacks.
4. He's adjusting to a 3-4 defense.
It's certainly a hard task for any rookie defensive lineman to make the adjustment of becoming an NFL player, especially with working in an entirely different scheme from their college days.
Rather than going through the six-week break before training camp begins, Settle right now would be practicing with the Hokies while they prepare for the Florida State Seminoles on Sept. 3 had he not forgone his final two years of eligibility.
When you add in that he must learn an entirely new defensive scheme, it makes it even more challenging.
Settle, though, understands that as a professional there is no room for error, especially with him sitting in somewhat of a gray area on the depth chart. If he is able to master defensive coordinator Greg Manusky's system before training camp begins on July 26, he'll put himself at a major advantage when trying to land a key rotation position on deep defensive line.
"I'm so committed to learning, so you know just learning a whole new playbook, I've got that part down," Settle said. "As far as just the techniques and coming from a 4-3 defense to a three-down lineman is just completely different. With me playing the nose, it's a lot of playing behind the blocks and it's a lot of staying flat down the line. It's just different from getting off the ball and feeling your way through. You've got to just react and make plays. I'm different, but I'm going to get it down."
5. He has been on the same team as the Redskins' seventh-round draft choice Greg Stroman since high school.
The Redskins have a few players on their roster that have played together prior to their professional careers, but nothing really draws to the comparison between these two former Stonewall Jackson (Va.) High School alums.
Only one season has separated these two rookies since high school, as Stroman departed for Virginia Tech one year prior to Settle.
After being redshirted in 2015, the rookie compiled 53 tackles (28 solo), 19.5 tackles for loss and four sacks across 2016-17 seasons. The Hokies went a collective 19-8 in his two seasons of play, including a victory over Arkansas in the 2016 Belk Bowl.
"Man, it just feels like going to school and going to Virginia Tech again," Stroman said. "Tim Settle actually played with me in high school and we went to Virginia Tech together and now once again we meet again. It's going to be fun."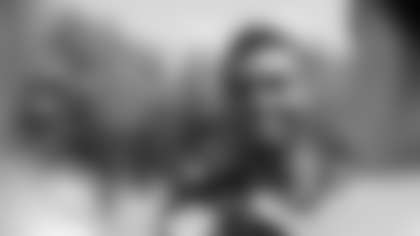 6. He is the youngest player on the Redskins current roster.
Settle was born on July 11, 1997, making him the youngest player on the roster after being born just a few weeks after Derrius Guice was.
Along with being the youngest player on the roster, he is one of four players (Guice, Geron Christian Sr. and Daron Payne are the others) that is the ripe age of 21.
7. He can do more than just clog the hole for opposing running backs.
The rookie defensive lineman went against some of college football's biggest names last season, including Clemson's Kelly Bryant, West Virginia's Will Grier and 2018 third-round selection of the Pittsburgh Steelers Mason Rudolph.
According to Pro Football Focus College, Settle recorded 28 quarterback pressures that led to five sacks, five hits and 18 hurries. Even with his larger build, the Virginia Tech product has enough speed to rush the opposing quarterback and create defensive stops.
While there are plenty of adjustments that he has to make as a professional, Settle's history of going against NFL talents gives him a strong chance to disrupt the quarterback at the next level.
"Just learning and fixing it to the point where I don't need to get corrected every day," Settle said. "Doing mental reps when I'm at home or in my room, I'll have the image in my head of what I'm supposed to do on [plays] and how I'm supposed to do this on techniques. I always have it in the back of my head. If I don't do it right, it's going to bother me."