In his Hall of Fame induction speech on Saturday, Bruce Smith thanked Redskins owner Daniel M. Snyder for his time in Washington and said he felt "privileged" to play for the Redskins.
Smith played for the Redskins from 2000-03 and set the NFL's all-time sack record as a member of the franchise.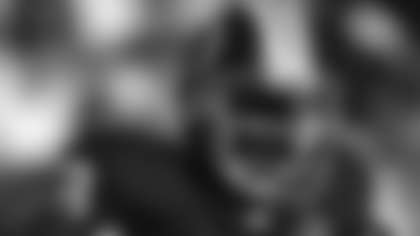 "The crowning achievement in my career in terms of statistics occurred when I broke the NFL all-time sack record while playing for the Washington Redskins," Smith said. "This record of 200 sacks sets the benchmarks for all aspiring pass rushers.
"To Dan Snyder, I will forever treasure the special relationship that you and I forged when you extended the opportunity for me to play for the Washington Redskins.
"I am honored by your presence here today. I feel privileged to have the opportunity to play for a team with such a rich heritage."
Smith recorded 29 sacks with the Redskins, including 10 in 2000.
Smith set the NFL's all-time sack record as a Redskin on Dec. 7, 2003, when he dragged down New York Giants quarterback Jesse Palmer for his 199th career sack.
Of course, Smith is more closely associated with the Buffalo Bills. He played in Buffalo from 1985-99.