In his 8-year NFL career, Fred Smoot has always had a veteran cornerback alongside him on the depth chart.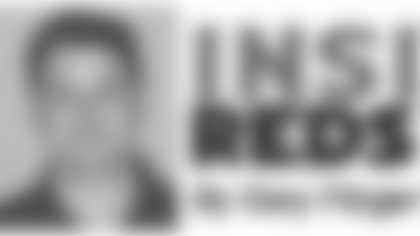 First it was Darrell Green and Champ Bailey. Then it was Shawn Springs.
In Minnesota, it was Antoine Winfield. The last two years back in Washington, it was Springs again.
Smoot begins his ninth year--and seventh in Washington--and he finds himself as the senior member of the cornerbacks now.
The lineup includes DeAngelo Hall, signed to a contract extension on Feb. 27, and Carlos Rogers as starters. J.T. Tryon and Byron Westbrook add youth to the group.
Smoot said he understands why the Redskins let Springs depart in free agency this offseason. (Springs has signed with the New England Patriots.)
"Like [cornerbacks coach] Jerry Gray was telling us at the end of last year, 'I can't play all four of you all and I have to figure out a way to do this,'" Smoot said. "I guess the personnel department just helped Jerry answer that question and take a little pressure of him.
"Since my days with the Redskins began, besides Champ [Bailey], I always had Shawn there. It'll be different without him. I'm looking forward to playing against him if we get to play the Patriots this year."
Smoot is expected to serve as a spot starter and nickel cornerback for the Redskins this season.
His experience is key. Injuries to Rogers and Springs has forced Smoot into the starting lineup each of the last two seasons.
Last year, Smoot started 9-of-16 games and recorded 54 tackles and one interception.
Retaining Hall and Rogers this offseason re-establishes the Redskins cornerbacks. Hall had entered the offseason as an unrestricted free agent and Rogers was uncertain of his status after his playing time diminished late in the year.
"I think it was very important just to go on and get everything out of the way [with Hall and Rogers]," Smoot said. "We have a perfect mix back there. I think all of the guys get along well."
Regarding Hall, who joined the Redskins last November after getting released by the Oakland Raiders, Smoot said: "I think he is with the right group of guys so we should get the best out of him."
Smoot also welcomed the Redskins' big off-season acquisition, Albert Haynesworth.
Haynesworth, a dominating force in the middle, is expected to pressure quarterbacks into getting rid of the ball quicker and making more mistakes.
That, in turn, should create more opportunities for the Redskins' cornerbacks. Hall recently commented that he hoped to post double-digit interceptions in 2009.
Smoot has 21 career interceptions himself. He led the Redskins in interceptions from 200103, his first three years in the league.
What does the always talkative Smoot have to say about Haynesworth?
"The 'Big Man' is going to help all three of us--Carlos, DeAngelo and me--make plays," Smoot said. "Now we know the ball has to come out. We don't have to check receivers for five or six seconds. The things we study, we can do them on the field."