Fred Smoot delivered hundreds of Redskins Read activity books to Rolling Ridge Elementary School in Sterling, Va., on Tuesday.
Smoot distributed the books--with the help of FedEx Special Delivery--to about 400 kindergarten through fourth-grade students and read a book called "America Is..." as part of a pep rally to celebrate Veteran's Day.
As part of its FedEx Special Delivery program, FedEx is helping the Redskins Charitable Foundation deliver more than 50,000 Redskins Read activity books to 75 schools throughout the Washington, D.C., metropolitan area.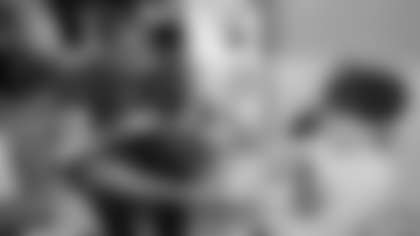 Photo Album: Smoot Delivers](/media-gallery/photos/fred-smoot-at-redskins-read/E118277C-B355-46D2-ADC3-1AF905162B6C)

Smoot's delivery to Rolling Ridge helped kick off the annual program. Former Redskins offensive lineman Raleigh McKenzie was also on hand for the event.
FedEx Special Delivery is a nationwide program that supports community and non-profit organizations by donating services to help them fulfill their goals. FedEx has supported Washington, D.C., programs like Redskins Read since 2004.
The Redskins Read program promotes literacy among youth. The Redskins Charitable Foundation produces and distributes Redskins Read activity books to local branch libraries, Washington, D.C. after-school programs and literacy centers.
Redskins players continue to read to children at area locations throughout the year and participate in the annual national event, Read Across America Day.