Redskins owner Daniel M. Snyder said on Tuesday that he feels "sorry for the fans" following the team's disappointing 2-5 start, but he is hopeful the team can rebound in the second half of the season.
Snyder spoke with a handful of reporters following a pep rally and press conference at Surrattsville High School in Clinton, Md., announcing a partnership between the Redskins Charitable Foundation and Prince George's County Public Schools.
Snyder was asked by WRC-NBC 4's Lindsay Czarniak about all of the negativity surrounding the team this season.
"I think, number one, I feel bad for the fans," Snyder said. "I feel sorry for the fans. We're very, very appreciative of our great, loyal fan base. And I'm understanding. I mean, we just feel terrible. We're disappointed and we're embarrassed. And we hope to get it going soon."
Asked how the team's struggles have impacted him personally, Snyder replied: "It hurts. I mean, it really hurts. We are really trying very, very hard. Everyone at Redskins Park--the coaches, the players, the organization--quite frankly has held up well. I think we have an opportunity the rest of the season to hopefully get it going.
"But to date we have let everyone down, including ourselves. We know that. We're just apologetic. We've blown some games that obviously we think we should have won."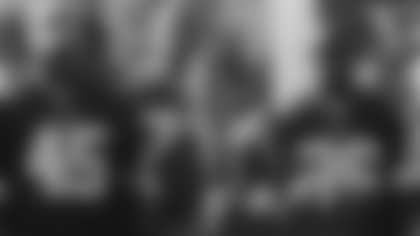 Asked for his thoughts on the fans' perspective of the team, Snyder replied: "I see disappointment. It's the same way I feel and I share their frustration. It's hard. We're going to try to put it together and get it going."
The Redskins return from their bye and begin preparations for this Sunday's game against the Atlanta Falcons at the Georgia Dome. Kickoff is 1 p.m. ET.
"The next step is Sunday," Snyder said. "It's that simple. We hope we can put together a good performance down in Atlanta and start a winning streak."
Redskins players Clinton Portis, Mike Sellers, London Fletcher, Lorenzo Alexander and Derrick Dockery were also in attendance at the pep rally and press conference.