Redskins owner Daniel M. Snyder and Redskins Hall of Famer Bobby Mitchell were among the honorees at the "Washington Football Legends for Charity" benefit dinner and auction on Saturday at the J.W. Marriott in Washington, D.C.
"Washington Football Legends for Charity" brought together Redskins greats--including Hall of Famer Charley Taylor, Super Bowl XXII MVP Doug Williams, Brig Owens, Rick 'Doc' Walker, Joe Jacoby, Ray Brown and others--for an evening of nostalgia, food and fun.
The event aided economically disadvantaged families and physically challenged youth. A grant was made during the event in the name of each honoree to the charity of their choice.
Snyder was presented with the "Community MVP Award," recognizing his commitment to charitable service in the greater Washington, D.C., area. A lifelong Redskins fan, Snyder has guided the franchise to new prominence in the community, the business world and the NFL.
Under his leadership, the team has raised millions of dollars for charity. He is active in the Larry King Heart Foundation and devotes considerable philanthropic efforts to Washington's Children's National Medical Center and the Center for Missing and Exploited Children.
In 2000, Snyder founded the Redskins Charitable Foundation, which has impacted nearly a million participants and contributed nearly $15 million to individuals, groups and organizations.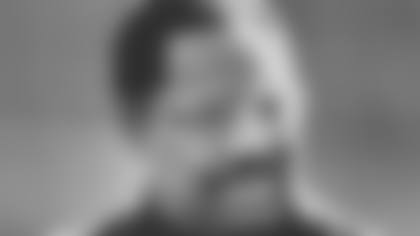 Mitchell was presented with a "Champion of the Gridiron Award" recognizing his impact on advancing the sport of football in Washington, D.C.
Mitchell was drafted by the Cleveland Browns in 1958 and four seasons later was traded to the Washington Redskins, becoming the team's first African American player. As a flanker and halfback, he was a five-time All-Pro selection.
Upon retiring in 1968, Mitchell remained with the Redskins front office as a pro scout, gradually moving up the ranks to assistant general manager. He was inducted into the Pro Football Hall of Fame in 1983.
In the community, Mitchell has for more than two decades hosted the Bobby Mitchell Hall of Fame Classic, an annual golf fund-raiser to benefit the Leukemia & Lymphoma Society.
Mitchell has worked with such organizations as the United Negro College Fund, Howard University Cancer Research Advisory Committee, American Lung Association of D.C., Martin Luther King Jr. Holiday Commission, and Boys Club of Washington, among others.
High school coaching legend Herman Boone and legendary sportscaster George Michael were also honored at the event.
Marriott International was the Presenting Sponsor for the event, which is being hosted and organized by the Shack Harris & Doug Williams Foundation and Thomas A. Moorehead's Sterling Automotive Group Foundation.
The National Football League, Redskins Charitable Foundation and NFL Players Association were also among the evening's sponsors.