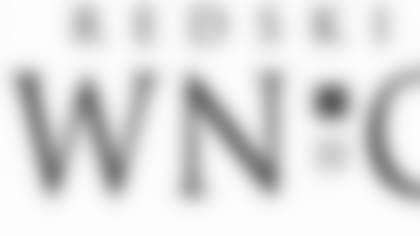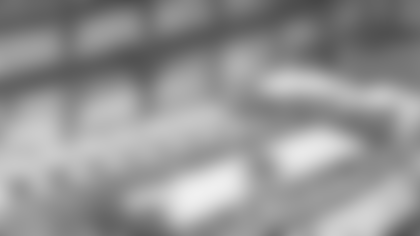 Add the Best of Everything Football to your Redskins experience.
Upgrade your existing premium seats by adding all of the benefits of the V.I.P. Touchdown Club!

Also in the Touchdown Club Pavilion:
* Live Music & Entertainment * Washington Redskins Cheerleader Performance * Exclusive Game Day Gifts * Redskins Alumni Meet and Greets * Private, Climate-Controlled Restrooms
Travel to an Away Game
Attend one away game per year with the Redskins. Take team-chartered transportation the day before the game and enjoy a fun-filled dinner with Redskins legends of the past and Cheerleaders. Your trip also includes premiere hotel accommodations, local transportation to and from the stadium and a pre-game festivities.
Pre-Game Field Passes
Go down on the field before every preseason home game and four of the regular season games to watch the Redskins and the visiting team warm up for the game.
AAA Ultimate Fan Zone Access
Stop by the AAA Ultimate Fan Zone adjacent to the Touchdown Club and try kicking a field goal or passing a ball in the Redskins Virtual Football Zone.
Premium Seat Holder Package Features:
VIP Stadium Access
* Touchdown Club Pavilion
* AAA Ultimate Fan Zone
* Pre-Game Field Passes
Right to purchase Super Bowl tickets when the Redskins play
For more information, call Dennis Greene, President of Business Operations, at (301) 276-6800
Memberships sold only in pairs. Field Pass game allocation at the sole discretion of the Redskins. Away game travel includes one (1) game per season. Selected benefits from the full Touchdown Club Membership have been excluded from the package. Elements and appearances are subject to change. Terms and conditions apply. Subject to availability.