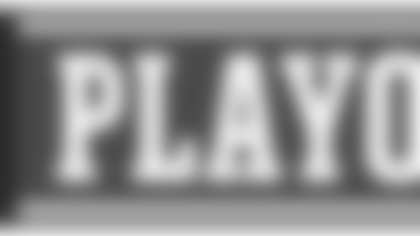 Redskins cornerback Shawn Springs returns to Seattle, where he started his NFL career, for this Saturday's NFC Wild Card playoff game. Springs has had four interceptions in the Redskins' last four games. Springs spoke with Redskins.com and media this week:
Q: What do you think of the Redskins as the NFL's feel-good story right now?
A: "We are that story, unfortunately because of the situation that happened with Sean [Taylor]. Really, we're just not even thinking about that. In the locker room, we just feel like we're going to go out there and play hard. Then at the end of the year, we can look back at the story."
Q: What has been the key to help you get four interceptions in the Redskins' last four games?
A: "I had hurt my back [midseason], so I think Chicago decided to throw a lot at me. I got hot against them and balls have been coming my way. Our offense has been scoring some points, so you have to give them credit. Now teams are throwing the ball against us more. They were playing us a little different when we weren't scoring so many points."
Q: Seahawks head coach Mike Holmgren and quarterback Matt Hasselbeck know you well from when you played in Seattle from 1997-2003. Do you think they'll take a lot of chances at throwing your way?
A: "I'm preparing this week like I'm getting every ball. Matt is my buddy and Shaun [Alexander] and I are really good friends. Coach Holmgren was the 'Big Show' and I was the 'Little Show' when I was out there. He is going to scheme us up pretty good."
Q: How do you compare the success the team has had this year with the success it had in 2005?
A: "It's similar to 2005 when we won some games down the stretch that we needed. But we have a good feeling right now. The whole atmosphere in the locker room has really changed in the last month. I've never been to the Super Bowl, but if this is the feeling, then I like it because it feels good when we win right now."
Q: What are your thoughts on returning to play in Seattle, where you started your career?
A: "I'm just happy to be in the playoffs. It doesn't really matter if it's Seattle, Green Bay or Dallas. I'm just happy to be in this position because four weeks ago we were almost out of it and people were talking about our season being over. Now things are a little different."
Q: Will you call or send any messages to Matt or Shaun?
A: "No, I don't want to give them any ammo. I'm just going to go out there quiet, and be the same old Shawn, smiling. Hopefully I can get a pick or two."
Q: What do you see in this Seahawks team?
A: "Seattle is a good team, flat out. They're a well-coached team. They have guys on both sides of the ball that can make plays. Matt Hasselbeck has been playing extremely well all year. Shaun [Alexander] has been struggling a little bit, and Matt has been carrying them. He is that type of quarterback. Personally, I think he is probably the best quarterback we'll face in the playoffs. No disrespect to Brett Favre or Tony Romo or anyone else, but Matt is a competitor. Right now, Tony Romo has T.O. and Jason Witten. Green Bay has their running game going and great defense. Matt has been getting it done."
Q: In Saturday's game, you'll probably see some of Bobby Engram, who had 94 catches this year. What do you see in him that makes him effective?
A" I'll say this about Bobby Engram: he is probably one of the most competitive teammates I've ever played with. He is very skilled and he's tough. A lot of times, as a cornerback, you can be very aggressive, tough and impose your will on them. With Bobby, I tried to intimidate and push him around in practice when I was in Seattle, and it didn't work. That guy is mentally tough and physically tough."
Q: How much have the young guys like LaRon Landry and Leigh Torrence added to what this defense has accomplished?
A: "You need that young experience because people are always getting injured. Other guys have to step up. Leigh has been doing a great job. We lost Carlos in the middle of the season, at New England, and Leigh has been playing well since then."