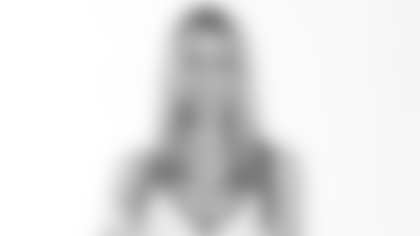 Hello all you Redskins Fans!

My name is Stephanie and I am so proud to be representing the Washington Redskins as a Cheerleader Ambassador. While this is my first year as an ambassador, I have dreamed of being a part of this wonderful organization since I was a little girl growing up in Southern Maryland. I can still remember watching the Redskins victory over the Miami Dolphins in Super Bowl XVII, and cheering my heart out with my sisters and Dad. I am so thankful to have turned my dreams into reality.

After high school, I attended Providence College in Rhode Island, where I was on the PC Dance Team. I enjoyed cheering on the Friars from the sidelines, and was thrilled to be nominated as the squad captain during my senior year. That same year, I was featured in the Big East Basketball Magazine.

Upon graduation, I became a Certified Public Accountant and have spent most of my career working in the accounting field. This past year, I opened my own business, where I have relished in being my own boss.

In my down time, I like dancing and running - my biggest running accomplishment to date was completing the Marine Corps Marathon in 2006.

In addition to my work and hobbies, I stay very busy as a wife and mother of two. They are my biggest fans and I thoroughly enjoy spending time with them. I have a tremendous group of family and friends who have been extremely supportive of me becoming a Redskins Ambassador; for this, I am truly grateful.

This will be an amazing year, and I look forward to meeting you all!
Stephanie