At this point, the Super Bowl is an unofficial national holiday.
While Arizona's hosting duties mean the Glendale area will take the brunt of tourism this year, local Virginia restaurants and businesses know the game can have big economic potential from nearby customers.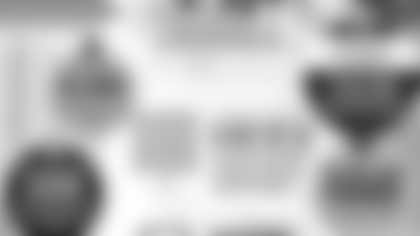 ](http://prod.static.redskins.clubs.nfl.com/assets/images/infographics/1CoxBusinessSports_Report.jpg)They also know the media landscape has changed drastically over the last decade.
"Ten years ago it was hard to get a big screen TV," said Pepe Marinque, the general manager of Velocity Five, a sports restaurant with two locations in Northern Virginia. "Now you don't really have competition with other bars but you have competitions with parties at home."
That is the primary challenge in 2015. According to Nielsen, 90 percent of Super Bowl fans preferred to stay home and watch the game rather than go out last year, while 33 percent say they planned to use social media to comment on the game and commercials.
House parties and personal devices have made the viewing experience significantly different, forcing area restaurants and bars to market and provide unique and special services. In other words, the experience has to sell more than just a large television and a beer.
"We're throwing a giant party," said Jimmy Cirrito, the owner of Jimmy's Olde Town Tavern in Herndon, Va. "Instead of just going to any other restaurant and watching the Super Bowl, we make a big deal out of it."
Cirrito said his restaurant will have raffles and chicken wing specials while also offering two main courses specific to the New England and Seattle regions. They will also host a live sports podcast throughout the day until the game begins.
Velocity Five has promised a party, accompanied by a live DJ, after the game ends. Another local restaurant, Breakers, has two floors of entertainment, supplying billiards tables and a projection of the game onto a large wall.
Being creative is not necessarily a concern for the Super Bowl host city. According to TiqIQ, more than 100,000 out-of-town visitors are expected in Arizona in the week leading up to the game. The Super Bowl host committee also expects to see a $600 million infusion into the region because of it.
Tourists and fans, who will likely have paid an average amount of anywhere between $2,500 and $3,950 for a game ticket, are more likely to explore the area nightlife on vacation. That means wonders for local businesses, which get to reap the rewards of all the events taking place the week preceding the game.
But while most people will be staying in on Sunday, Northern Virginia restaurants, like many others across the country, still expect packed houses. Part of the reason is that restaurants have started offering carry-out services.
In essence, many restaurants have adapted their business model to pizza, wing and sandwich chains, which are always hit hard with orders for the Super Bowl. Papa John's, for example, expects to prepare more than 1 million pizzas nationwide on Sunday, and anticipates nearly a thousand orders a minute through its online ordering system. That requires 50,000 delivery drivers and two millions pounds of cheese.
The National Chicken Council projects 1 billion chicken wings will be eaten Sunday and it's likely that more than 79 million pounds of avocados will be consumed that day to make guacamole, which has recently entered the pantheon of fundamental party dips.
"Usually it's a lot of carry out," Manrique admitted. "We specialize in wings. We usually do a double order for the day."
"We do a lot of takeout food," said David Black, the general manager for Breakers. "We do a lot of wings to go. I know in years past at other places I've worked, [because] they were more food oriented, that there would be a point in the day where we don't take any more orders."
Black also said that the Super Bowl is "icing on the cake" during a busy season that runs from October to the end of March.
In that time period, Breakers hosts many corporate events and has busy Friday and Saturday nights. But for Super Bowl Sunday, with the abundance of takeout and eat-in orders, the service staff will triple in size.
The game might not be each restaurant's flagship event anymore, but it remains a lucrative opportunity, primarily because football and food will never go out of style.
For another perspective on Sunday's impact, click here to read how Cox Business shares valuable business lessons from this year's Super Bowl.