"If you're a good man, then what are you doing?"
Brenda Tracy words stuck in the mind of James Smith-Williams when she came to talk to the NC State football team in 2018. Since going public with her story about being raped by four Oregon State students, including two football players, Tracy has traveled to colleges around the country with a mission to combat violence and sexual on campuses. The survivor and activist's session left an impression on Smith-Williams, then a junior defensive end.
"I don't harm anybody, but when she said, 'What are you doing?', like that's the active element of it," Smith-Williams said. "What are you doing to make sure no one else is doing wrong?"
Shortly after the talk, Smith-Williams rallied his teammates together to host a donation drive for Interact, a Raleigh, NC-based provider of domestic violence and sexual assault services, outside of the ballpark during an NC State baseball game. Tracy learned through social media that a football player, completely on his own accord, had created the event and connected with Smith-Williams about working with Set The Expectation (STE), her nonprofit organization dedicated to raising awareness, especially among young male athletes, around the battle against sexual assault and physical violence.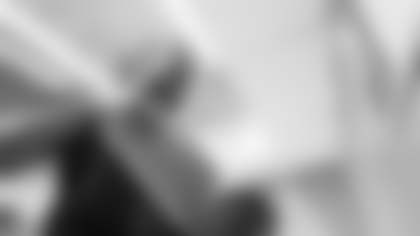 The defensive end's commitment to the cause did not end when he graduated from college. In fact, when Smith-Williams began his pro career for Washington in 2020, he was named Set The Expectation's first-ever NFL ambassador and was eager to make a difference in a new part of the country with a different kind of spotlight on him.
"I really wanted it [the DC area] to feel like home, and a big thing for me is giving back however I can and do what I'm passionate about," Smith-Williams said. "Here as a pro now, I have a bigger platform and access to more resources."
He did not waste any time using his NFL player privilege to serve others. During his rookie season, Smith-Williams began partnering with DC Coalition Against Domestic Violence and CASA for Children of DC, donating money, spending time with children affected by abuse and more. In the last nearly three years, he has assisted with giveaways, hosted mentorship workshops and, this past offseason, taken a group of children on a Smithsonian outing in the city. Earlier this month, he helped organize a back-to-school event with CASA for Children of D.C. in which he donated $5,500 worth of school supplies and helped pack up bags for kids.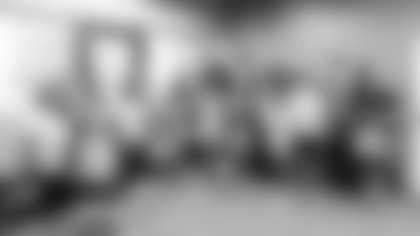 "I think the biggest thing is you're really helping to change lives. Whether it's school supplies or the toy giveaway, it's them knowing that someone's there, someone cares about what their day-to-day life is like," Smith-Williams said. "I love interacting with the kids and seeing them feel that there's people out there that want them to do well, that feel like they should be rewarded."
His dream is to become a constant force for good in the community he lives, to get to a place where -- whether it's Thanksgiving or back to school – Smith-Williams has a plan or event in the works for delivering joy and support.
"As long as I can help somebody out, I'm there," he said.