The road to the 2023 NFL Draft has begun, and the Washington Commanders are preparing to make their first pick right in the middle of the first round at No. 16 overall.
The Commanders, who finished the 2022 season with an 8-8-1 record, are looking for another player to help them take a step forward. They will not have the chance to take someone analysts believe can completely change a franchise, but there will still be plenty of quality players available at No. 16 who can improve either side of the ball.
Here is a look at which players were taken at the Commanders' current draft position over the last five years and what they have accomplished so far.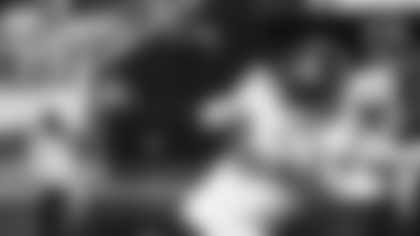 2022: Jahan Dotson, WR, Washington Commanders
There are some analysts who thought taking Penn State's Jahan Dotson was a reach for the Commanders last season. Dotson was quick to dispel those beliefs.
Despite missing five games with a hamstring injury, Dotson finished the season leading the Commanders in receiving touchdowns to go with 523 yards on 35 receptions. Among his fellow rookie wideouts, he was seventh in yards, third in average yards per reception and tied for first in touchdowns.
None of that was a surprise to Ron Rivera or his staff.
"The one thing that we saw in Jahan was his ability to get open, especially in space and confined spaces, and then his catch radius and his ability to go after the football," Rivera said after the Commanders' 26-6 win over the Dallas Cowboys. "I think all those things combined is really what's his strength."
2021: Zaven Collins, LB, Arizona Cardinals
Zaven Collins was the second linebacker taken off the board in the 2021 draft, and there was plenty of reason to believe that the former Tulsa player could have a strong career. He was a three-year starter with rare athleticism for the position that allowed him to hawk down playmakers.
Collins has yet to make a Pro Bowl or earn an All-Pro selection, but he did make a noticeable jump in his second season. In many ways, he was the versatile piece that the Cardinals thought he could be, as he started 16 games in 2022, compared to just six in 2021, and he quadrupled his tackle numbers from 75 to 100. He also had four quarterback hits, 11 tackles for loss, an interception returned for a touchdown and two sacks.
Collins still has some work to do, but the Cardinals have at least found a consistent starter they can build their future around.
2020: AJ Terrell, CB, Atlanta Falcons
AJ Terrell took a bit of a step back with the Falcons during the 2022 season, but it would have been difficult to improve upon the number he put up in 2021 from a statistical standpoint.
Like Collins, Terrell took a massive step forward in 2021, particularly in coverage. He more than doubled his pass breakups and grabbed three interceptions while posting a coverage grade of 85.6. He was the highest rated cornerback in the NFL by PFF at one point, and he earned Second Team All-Pro honors for his efforts.
Terrell did regress in terms of production in 2022, though, so there is still plenty of room for growth from the former Clemon Tiger. Still, he has proven that he can be a reliable starter for the Falcons' backfield.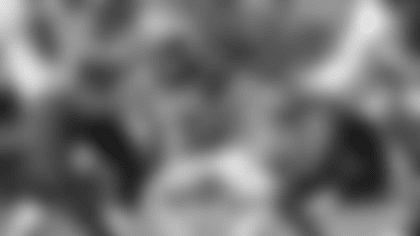 2019: Brian Burns, DE, Carolina Panthers
Brian Burns has always been a competent pass-rusher; he has recorded at least 7.5 sacks in every season of his professional career. Over the past two years, however, there is a strong argument that Burns is among the better defensive ends playing today.
Burns improved in nearly category after earning a Pro Bowl selection in 2021. Not only did he boost his tackle numbers from 50 to 63, but he also recorded a career-high in sacks (12.5) and quarterback hits. (22). His PFF numbers did not reflect those improvements, but he was the Panthers' most productive pass-rusher with 36% of the team's sacks.
Prior to the 2022 season, Burns made Sports Illustrated's list of top NFL players under 25.
"Burns remains one of the most talented young defensive ends in the NFL," wrote Trevor Sikkema. "In his first three seasons, he's recorded 7.5, nine and nine sacks. Burns' 137 total pressures over that span rank fourth-most in the NFL for players under the age of 25."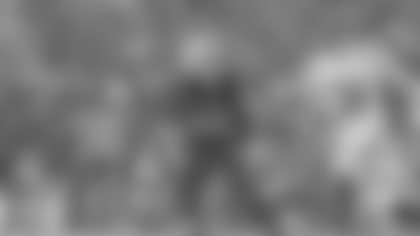 2018: Tremaine Edmunds, LB, Buffalo Bills
The Buffalo Bills have had one of best defenses in each of the last five seasons, including the top spot in 2021, and Tremaine Edmunds has been one of the unit's most important pieces.
There is something for everyone to like about Edmunds, from his availability -- he has 74 starts over the last five seasons -- to his production, which includes at least 565 career tackles. His best performances came in 2019 and 2020, both of which were Pro Bowl seasons for him, but he has been consistent for his entire career. He plays a role in every part of the Bills' defense, which is why PFF ranked him as the fifth-best linebacker in 2022.
Edmunds is set to hit free agency this offseason, and should the Bills decide to let him walk, he will be one of the most desirable players available in March.