The Redskins have been anticipating an upgraded pass rush ever since Jason Taylor came over from Miami back on July 20. Greg Blache and Washington defensive coaches believe they'll have something really special with Taylor and Andre Carter applying pressure off the edges.
But when will Taylor and Carter be in the same lineup? Jim Zorn said Friday morning that Taylor "is coming along" from a sprained knee, suffered on Aug. 23 in Carolina midway through an embarrassing 47-3 setback.
The Redskins need Taylor in the lineup next Thursday night at the Meadowlands, but it's important that they don't force the matter and lose their six-time Pro Bowl defensive end for an extended period of time.
"If he doesn't progress well and doesn't practice, I'll probably hold him out of the game and let him come back next week," Zorn said. "We'll have a much better feel for Jason's status in the next 3-4 days."
Zorn added: "If he doesn't practice on Tuesday, I'm not going to put him out there on Thursday."
If Taylor has to sit out the opener, other options for Blache and defensive line coach John Palermo were Demetric Evans, Erasmus James, Chris Wilson and rookie Rob Jackson. Of those candidates, Evans has had the best preseason.
Taylor said last week that the streak is something he takes pride in but at the same time he doesn't want to come back too soon.
The former Miami Dolphin added: "I have to be smart. It's a long year."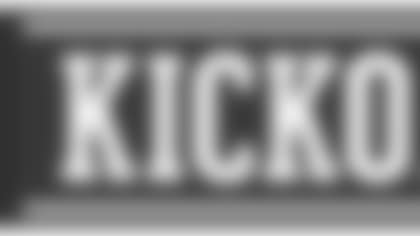 Week 2 for the Redskins doesn't come until Sept. 14 when they host New Orleans.
Sitting out the opener would give Taylor a much-needed break and temporarily postpone seeing Taylor and Carter as a one-two punch at defensive end.
In Taylor and middle linebacker London Fletcher, the Redskins have two of the most durable players in the game. Both are in the top 10 list in terms of consecutive regular season games played.
Brett Favre heads that group with 253 straight starts. Taylor has played in 130 straight, Fletcher 119, according to the Elias Sports Bureau.
ACTIVE STREAKS FOR CONSECUTIVE STARTS*
Player
Streak
Brett Favre, QB, Jets
253
Derrick Brooks, LB, Bucs
192
Jon Runyan, T, Eagles
176
Peyton Manning, QB, Colts
160
Donnie Edwards, LB, Chiefs
153
Ronde Barber, CB, Bucs
135
Jason Taylor, DE, Redskins
130
London Fletcher, LB, Redskins
119
Jeff Backus, T, Lions
112
Keith Brooking, LB, Falcons
112
Deon Grant, S, Seahawks
112