The tributes to Sean Taylor continue into the NFL playoffs.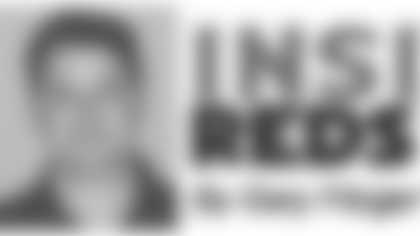 Fans who watched the Divisional Playoffs last weekend saw players on all four NFC teams wearing Taylor's No. 21 decal on the back of their helmets.
That is expected to continue on Sunday when the New York Giants and Green Bay Packers play in the conference championship games.
The No. 21 decal honoring Taylor was first worn by all 32 NFL teams during the Nov. 29-Dec. 3 games. Taylor died on Nov. 27 after he was shot by an intruder at his Miami home.
Since then, it has remained optional for players in both conferences to continue wearing the No. 21 decal. There is no league or conference mandate, so it is by individual choice, according to Redskins public relations.
The Redskins wore the decal and a No. 21 patch on the left side of their jersey through the team's Wild Card playoff loss to Seattle on Jan. 5.
The Giants have several players with ties to Taylor.
Former Redskins linebacker Antonio Pierce played with Taylor in Washington in 2004, while wide receiver Sinorice Moss, the brother of Santana Moss, played with Taylor at the University of Miami.
Two more Giants who played with Taylor at Miami, tight end Jeremy Shockey and defensive tackle William Joseph, are on injured reserve.
All four were in attendance at Taylor's funeral on Dec. 3 in Miami.
In the AFC, the No. 21 decal is less prevalent.
Players on New England wear a No. 91 decal on their helmet in honor of the late Marquise Hill, a Patriots defensive end who died last May in a jet ski accident near New Orleans.
New England defensive lineman Vince Wilfork, who played with Taylor at Miami, was seen wearing both the No. 21 and No. 91 decal on his helmet.
San Diego running backs LaDainian Tomlinson and Darren Sproles are among Chargers players who wear the No. 21 decal.