Jason Taylor played his first preseason game with the Redskins on Saturday night, starting at left defensive end against the Buffalo Bills.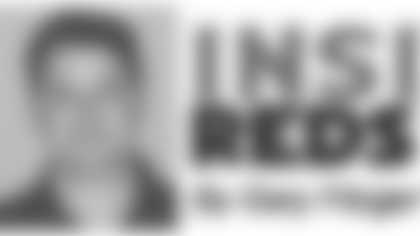 Later, Taylor moved over to play right defensive end, proving his versatility on the defensive line.
Taylor played in two defensive series with the first team before leaving the game for backups. He did not record a tackle, but his presence intimidated a pair of Buffalo offensive linemen into false starts.
"It felt good [to play]," Taylor said after the game. "It was great to be at FedExField. It was loud and there was excitement. I can't wait for the season to begin."
Taylor has played both right and left defensive end in his career, while Andre Carter has played mostly on the right.
Coaches expect to move Taylor around and create mismatches during the course of games.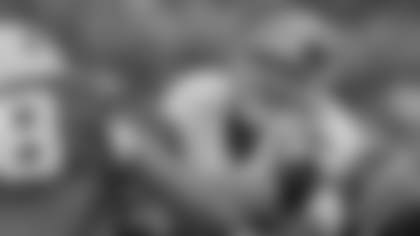 Jason Taylor (Getty Images)
"If you just keep [Taylor and Carter] on one side, then [offensive coordinators] have a plan," Zorn said. "You can slide the line one way. But then you flip it, it's very difficult for the quarterback to change the protection.
"I don't think a team is going to plan for that, especially in preseason, because they are both so effective."
The first-team defense was impressive against Buffalo, allowing just one first down and 26 yards in two series.
The Bills scored on a field goal, but that was the result of great starting field position after Marcus Mason fumbled the opening kickoff.
"That sudden change, when the offense turned it over on the kickoff, it's sort of a shock," Zorn said. "It's the sign of a great defense, in my mind. Holding them to a field goal was excellent."
Added Taylor: "We held them to a field goal on that first drive, which is all you can ask. On the second drive, we got them off the field [on a 3-and-out]. We got it done."
Carter finished the game with one tackle. He also helped break up a short pass on a 3rd-and-11 play on the Bills' second drive of the game.
Carter said it can be hard to get into a rhythm rushing the passer in preseason games.
"When it comes to preseason, every individual has a certain goal," Carter said. "In pass rushing, it takes a few series to see what your opponent is doing. Since we only played two series, you can't really get into a rhythm."
Overall, the Redskins' defense allowed a total of 240 yards, with 67 rushing yards and 173 passing yards.
Justin Hamilton and Ryan Boschetti each forced second-half fumbles. Hamilton's forced fumble led to the Redskins' game-winning field goal, while Boschetti's helped stymie a Bills scoring opportunity.
The defense allowed 4-of-12 third-down conversions, another stat that is sure to please coaches.
"They like to play for each other," Zorn said. "They communicate very well together. Our defense has that type of personality. They enjoy each other. They enjoy making big plays. It was great to see."
Among starters, Reed Doughty had two tackles and a sack of quarterback J.P. Losman in the second quarter.
Matt Sinclair led the defense in tackles with six. Khary Campbell, Rian Wallace, Alfred Fincher and Matteral Richardsom each had five tackles.
Campbell leads the Redskins with 13 tackles in two preseason games, followed by Sinclair's 11 tackles.