Theismann to Participate In Veteran's Health Event
---
Joe Theismann will be on hand for Timeout for Veteran's Health, a free health screening event on Saturday, Nov. 7 in the Redskins locker room at FedExField to help military veterans learn more about chronic diseases.
"A lot of my friends are military veterans, so I feel a personal connection," Theismann said. "I'm excited to participate in this program. Military veterans have protected our country--and now I would like to help them make sure their health is protected, too.
"Getting appropriate health screenings is the first step to learning more about chronic diseases and how they can stay healthy."
Theismann joins the Redskins, GlaxoSmithKline and other Redskins Health & Wellness partner organizations in hosting the health screening. The event, from 10 a.m.-3 p.m., is held in recognition of Veteran's Day, which is Nov. 11.
Interested in attending the event?Please visit our Timeout for Veteran's Health page to fill out the registration form and to find more information.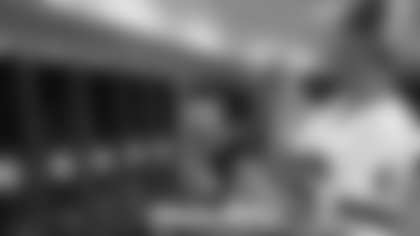 Participating male and female veterans will have the opportunity to receive a series of free health screenings including asthma, cholesterol, diabetes, osteoporosis, blood pressure, prostate exams, body fat, grip strength and mammograms.
Recent studies report that 49 percent of Americans have chronic diseases like diabetes, asthma and cancer--and the veteran community is especially affected.
Of the 5.5 million veterans who received healthcare last year, the U.S. Department of Veteran Affairs estimates that more than 20 percent have diabetes.
Chronic diseases are the primary driver of healthcare costs in the United States, accounting for $3 of every $4 spent on healthcare.
Veterans are invited to bring their family--and a camera!--for a "players-eye view" of FedExField and the Redskins locker room. There will be games for kids, snacks and refreshments and discounts on Redskins retail merchandise.