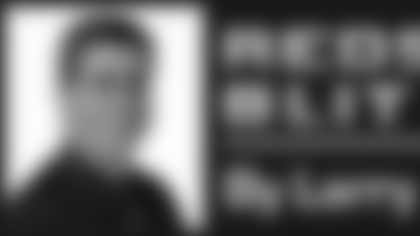 Devin and Malcolm. Malcolm and Devin. Which will it be?
Devin Thomas and Malcolm Kelly have been inextricably linked since the Redskins made both of them second-round draft picks a year ago.
They remain linked. One should emerge as the team's second receiver, behind standout Santana Moss. The other? Well, in any three-receiver set, the third guy is most likely to be Antwaan Randle El. That makes either Thomas or Kelly the fourth wheel on the tricycle, an extra part, a spare.
Receiver combinations can come in duos (Miami's Marks Brothers, made up of Mark Clayton and Mark Duper) or trios (Denver's Three Amigos, also known as Vance Johnson, Mark Jackson and Ricky Nattiel). There are no quartets.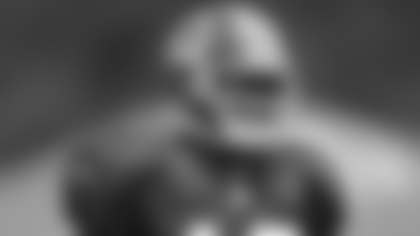 Malcolm Kelly (Ned Dishman Photo)


Thomas and Kelly remain linked because neither yielded much during their oddly unproductive rookie seasons. They remain linked because, on any given day in this training camp, one, the other, or both spend more time watching than taking part.
The Redskins begin preseason play on Thursday night in Baltimore against the Ravens and Washington's problem areas come as no surprise to anyone by now. The offensive line needs to get on the field and work as a unit, with a right tackle emerging from a collection that lacks some distinction. The Redskins need to settle on a kicker. And they must establish some sort of pecking order among the receivers.
Moss is the constant. Tough, solid, the consummate pro, he delights as much in making a block downfield as he does in a catch-and-run. He is, however, entering his ninth season and his yards per catch average, while leveling off last year, has continuously declined since 2004 (18.6) to 13.2. It is also worth noting he had six touchdown catches in 2008, three in the first three games and one in the final eight.
Are we suggesting he is at the end? No, just that the fellows who stand at the beginning need to start pushing.
Thomas managed to get on the field with the offense enough at the end of last season to make 15 catches. It's difficult to believe he actually played in all 16 games, considering how little impact he made. Kelly, with that balky knee, appeared in only five games, making three catches. Two players, 18 receptions. Not much to hang your helmet on.
Thomas (hamstring) was again a practice bystander Monday morning in what does not look like a week of much heavy work, with the game so close. Kelly, during a 9-on-7 drill, made a nice catch that showed body control and a strong pair of hands.
Devin and Malcom? Or is it Devin or Malcolm? Will somebody, anybody, please stand up?
"They have to play," head coach Jim Zorn said after practice. "I'm not worried about keeping anyone healthy. They have a long way to come. They need a lot of work."
Thomas, who spent the morning on the sidelines engaged in several light drills, played down his absence from the grit and grind.
"If we really had to strap it up and get that win, I'd be out there," he said.
Nor did he express any worries about losing ground to Kelly in this race to be No. 2.
"I'm not concerned about that," he said. "I'm just trying to get healthy."
Apparently this will not be easy. The Redskins figure to get a good look at Kelly against the Ravens but hold out less hope for Thomas. They'll instead audition other hopefuls, such as Marques Hagans, Keith Eloi and Marko Mitchell.
"We're anxious to see the young receivers," Zorn said.
Well, gosh, who wouldn't be? Year two and it's still a guessing game with Thomas and Kelly.
"I don't know if Devin's going to be there (against Baltimore)," Zorn said. "Malcolm looks ready to play."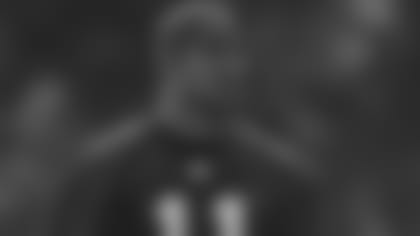 Hagans, who played quarterback at the University of Virginia, impressed Zorn with his hands and route running.
"If he gets into an open field, he's dangerous with the ball," Zorn said.
Eloi has special teams value (as did Thomas last year). Mitchell, at 6-4, offers the sort of size the Redskins obviously craved when they drafted the 6-2 Thomas with the 34th overall choice and Kelly (6-4) 17 picks later.
This is not an easy position for the younger players to learn, to adapt to and to thrive at. Buffalo used the 41st overall pick last year for James Hardy only to discover he couldn't run routes properly despite continuing instruction. He caught nine passes. The Bills loved his height (6-5) but not his lack of depth. He and Thomas and Kelly would have an extremely short conversation if the topic were the finer points of earning playing time.
Of the three rookies who led their teams in receptions, only one (Philadelphia's DeSean Jackson) was a wide receiver. The others were Chicago running back Matt Forte and Seattle tight end John Carlson.
Only one rookie finished in the top in the league in receptions (Denver's Eddie Royal, with 91, and that's because the Broncos threw endlessly as their defense rusted out and leaked like some old scow).
So it's not like the Redskins expected their rookie receivers a year ago to turn the NFL upside down. That rarely happens. It is certainly true that they not only expect more in the second year but will demand it. Patience is no longer a virtue. This Redskins offense passed for a meager 14 touchdowns last season. Only Oakland (13), and Cincinnati, Cleveland and St. Louis (all with 11) performed more poorly. Is that the sort of company the Redskins want to keep?
Devin and Malcolm. Malcolm and Devin. Inextricably linked. Tied together by the draft, their concurrent infirmities and the Redskins' need for one, if not both, to become a featured part of this show.
Fellas, it's time to come out and play.
---
Larry Weisman covered professional football for USA TODAY for 25 years and now joins the Redskins Broadcast Network and Redskins.com to bring his unique viewpoint and experience to Redskins fans. Go to Redskins.com for the Redskins Blitz column and NFL Blitz on Friday. Larry also appears on Redskins Nation, airing nightly on Comcast SportsNet, and on ESPN 980 AM radio.