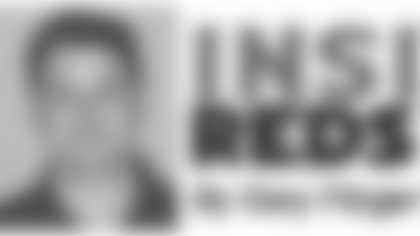 Devin Thomas likes to play football at a high tempo--making him a good fit for Jim Zorn's high-tempo West Coast offense.
Thomas has learned, though, that he needs to be more measured in terms of how he runs his routes.
"In the NFL, it's not always about speed, it's about how you use your speed," Thomas said. "A lot of times I get caught up with running fast, but you have to balance your speed with how you run your routes."
Coming off a rookie season in which he caught 15 passes for 120 yards, Thomas says he is determined to improve this offseason.
Working on the practice fields with Jason Campbell and other quarterbacks, Thomas has focused on becoming a more precise route-runner.
That means adapting his speed to keep defensive backs a step or two away, allowing him to get open downfield.
Thomas has also developed a better rapport with that Campbell.
"We have been coming out here after workouts, one-on-one together, doing the little things like perfecting routes," Thomas said.
Campbell said during OTAs he has seen a "greater sense of urgency" this offseason in Thomas and Malcolm Kelly.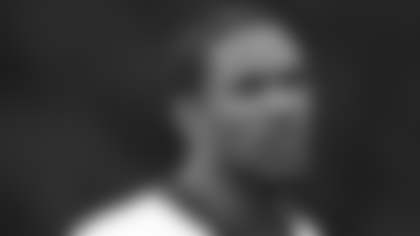 "Devin is getting a better understanding of the game," Campbell said. "The more he can understand, the more he can help us. He's an explosive guy. He's a big play guy. The thing we want to do is continue to encourage him."
It's all part of "turning the page" for Thomas after what many regarded as a disappointing rookie season.
The former Michigan State standout was the Redskins' top pick in the 2008 NFL Draft. He was selected in the second round with the 34th overall selection.
Thomas knows the spotlight is on both him and Kelly as they head into their sophomore seasons in the NFL.
They are regarded as key components to the Redskins' passing game, which was ranked 23rd in the league last year.
"I feel like both Malcolm and I need to step up this year," Thomas said. "They brought us in as second-round picks and a lot of people were looking for us to do something big last year.
"Being a receiver, you're always going to deal with pressure, so yeah, the pressure is on. We're looking forward to the challenge."
Kelly struggled through an injury-plagued season, catching three passes for 18 yards. He continues to rehab from off-season knee surgery but is expected to be on the field when OTAs resume in June.
Thomas has been slowed by a hamstring injury this offseason, but he also is expected to be back in action during OTAs.
As he refines his route-running in the NFL, Thomas hopes to get off to a fast start early in the season.
He wants to catch his first NFL touchdown early on so that he can get into a rhythm.
"I want to get the ball in my hands early and get a touchdown to get my season rolling," he said. "Once you get that early start, you can get over that hump. Then it's 'Let's roll.'"