Emmitt Thomas made his mark in the NFL during the 1960s as a standout defensive back with the Kansas City Chiefs.
During his Hall of Fame induction speech on Saturday in Canton, Ohio, Thomas made sure to highlight his accomplishments as a Redskins assistant coach from 1986-94.
Thomas once served as the position coach for both Art Monk and Darrell Green, two Redskins legends who were also inducted into the Hall of Fame on Saturday.
Thomas joined the Redskins in 1986 as a wide receivers coach under head coach Joe Gibbs. He coached Monk for one season.
In 1987, Thomas moved on to coach defensive backs, the position he played to such success from 1966-78. He worked with Green for the next eight years.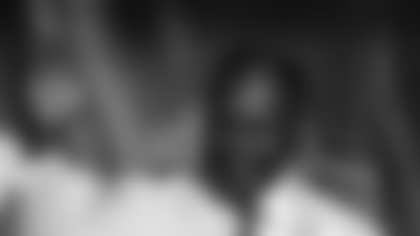 Emmitt Thomas (AP Photo)
He also helped Gibbs and the Redskins capture two NFL titles in Super Bowl XXII and XXVI.
Always gracious, Thomas said it was a "pleasure" to tutor Monk and Green.
Then he joked: "Both of these men overcame my coaching and went on to have successful careers."
After the laughter subsided, Thomas added: "Great job, guys. Congratulations again."
Thomas played in 181 NFL games with the Chiefs, including two Super Bowls, and logged 58 interceptions, which is the ninth-most in NFL history. He had five interception returns for touchdowns in his career.
He is a member of the Chiefs Hall of Fame and his name is etched on the walls at Arrowhead Stadium in Kansas City.
"I loved playing football and I never wanted to cheat the fans," Thomas said. "It came down to desire, preparation and effort. That's how I played the game and that's how I coach it."
Thomas is currently an assistant head coach with the Atlanta Falcons.
He was named interim head coach of the Falcons in mid-December last year and led the team to a 1-2 record. After a 44-41 win over the Seattle Seahawks in Week 17, the team presented Thomas a with the game ball.