Rookie wide receiver Devin Thomas suffered a pulled hamstring in Thursday morning's practice at Redskins Park.
Thomas is expected to be sidelined 10-14 days, head coach Jim Zorn said.
The injury happened as Thomas was running down the sideline trying to catch a long pass from Jason Campbell.
"When he came down off that long throw, he pulled his hamstring," head coach Jim Zorn said. "We don't know the extent of it yet. We'll get it calmed down and after we evaluate it what it means for getting him back out there."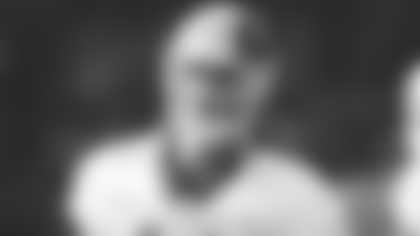 Devin Thomas (AP Photo)
Thomas was carted off the field.

"My leg locked up on me like a cramp," Thomas said. "I couldn't really put any pressure on it. I went inside to relax it and it feels a lot better."

But not well enough to return to action, obviously.

"[Athletic trainers] want me to take it easy right now," Thomas said. "They want to make sure I am feeling all right before I get running again."

As a result of the injury, Thomas is expected to miss the Hall of Fame Game against the Indianapolis Colts on Aug. 3.

He could be ready by mid-August and available to play on Aug. 9 against Buffalo.

"That's where having the extra preseason game and coming in early helps," executive vice president of football operations Vinny Cerrato said. "If he can get back, he should be able to play in four preseason games.

Said Zorn: "We don't know how he heals yet, this is his first hamstring injury," Jim Zorn said. "So sometimes it might take a little longer. We'll see how fast he can work himself into full speed."

For Zorn, it brought back unpleasant memories from last Sunday, when the Redskins lost Phillip Daniels and Alex Buzbee to season-ending injuries.

Thomas's injury does not appear as serious.

"There was nothing I could do," Zorn said. "I said, 'Okay, here it is again.' But fortunately it's just a pulled hamstring. He'll be back soon."

Thomas was the Redskins' top selection in last April's NFL Draft. He was taken in the second round, with the 34th overall pick.

Billy McMullen, a fourth-year wide receciver with NFL stints in Philadelphia and Minnesota, could see a jump in playing time in place of Thomas, Zorn said.