For today's Throwback Thursday moment presented by Subway, Redskins.com looks back at the "Seat Cushion Game" against the Falcons.
What started as a singular act quickly turned into one of the most memorable moments in the Washington Redskins' rich history. 
After having finished the 1991 regular season with a league-best 14-2 record, the Redskins had a bye during the Wild Card Round before hosting the Atlanta Falcons on Saturday, Jan. 4, 1992, at RFK Stadium.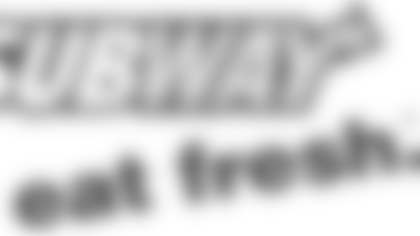 ](http://www.subway.com/)Heavily favored, the Redskins did not let down the home crowd. 
After a first quarter that didn't see the scoreboard change one time, the Redskins quickly jumped out to a 14-0 lead behind Ricky Ervins and Gerald Riggs touchdowns scores. 
While the Falcons would cut their lead in half with a Tracy Johnson one-yard touchdown, that would be Atlanta's only score of the day. 
In the second half, Chip Lohmiller extended the Redskins' lead to 17-7 in the third quarter before Gerald Riggs capped off a 13-play drive that would propel the Redskins to a 24-7 victory. 
But before they could even attempt an extra point, seat cushions -- which had been given out prior to the game -- rained down from the sky. 
The Redskins would go on to win the Super Bowl, a 37-24 victory over the Buffalo Bills.