For today's Throwback Thursday moment presented by Subway, Redskins.com looks back at DeAngelo Hall's four-interception game against Chicago Bears quarterback Jay Cutler in 2010.
While some guys make it look easy, getting an interception in the NFL, with rules slightly geared towards offenses these days, can certainly be a difficult task.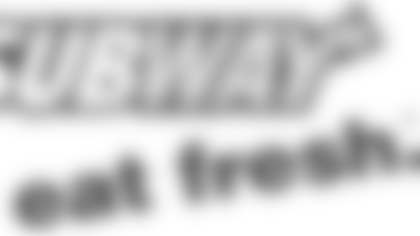 ](http://www.subway.com/)But on Oct. 24, 2010, DeAngelo Hall made earning an interception look almost too easy, as he tied an NFL record for most interceptions in a single game when he picked off Chicago Bears quarterback Jay Cutler four times in a 17-14 victory.
"It's kind of mind blowing," Hall said. "I had my mom, my aunt, and my two cousins in the stands. The first ball went to my mom, the second ball went to my aunt and the next thing you knew everybody had a ball."
And not only did Hall record four interceptions, he returned the second for a 92-yard touchdown.
Then, on two of the Bears' final three possessions, Hall once again came away with the ball.
"I haven't seen that since high school," wide receiver Santana Moss said. "I tip my hat to him, and he's that kind of guy. He's one of the best in the league at doing that, and when the ball is in his area, I just know he's gonna take it."