For today's Throwback Thursday moment presented by Subway, Redskins.com looks back at the Redskins honoring Sean Taylor by using a 10-man defense on their first play against the Bills in 2007. It has been eight years since the Buffalo Bills last played the Washington Redskins in a regular season game at FedExField, as the two teams square off Sunday in Landover, Md.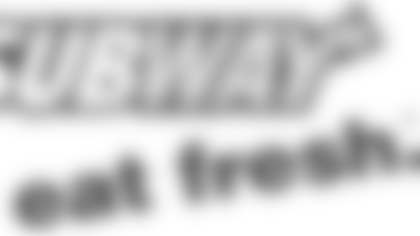 ](http://www.subway.com/)On Dec. 2, 2007, the Redskins played for the first time since safety Sean Taylor had been killed just days prior due to a gunshot wound inflicted by intruders in his Florida home.
While he wasn't with the team physically for their clash with the Bills, Taylor was with the team in spirit.
On Buffalo's first offensive play, the Redskins lined up with just 10 men on the field, leaving the 11th spot open for Taylor.
"We didn't come out with 10 men, we came out with 11," linebacker London Fletcher said. "We decided to do that last night. We wanted to play defense with Sean Taylor on the field one more time."
Bills running back Fred Jackson would gain 24 yards on the play, but that didn't matter to the Redskins.
"It was a good call for the first play," cornerback Fred Smoot said. "It was a good way to honor Sean."