For today's Throwback Thursday moment presented by Subway, Redskins.com looks back at the heroic tackle Ken Houston made to secure a 14-7 victory over the Dallas Cowboys on Oct. 8, 1973.
The Washington Redskins Week 13 matchup with the Dallas Cowboys will mark the 17th time the two NFC East rivals have faced off on Monday Night Football.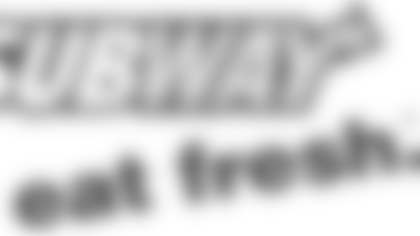 ](http://www.subway.com/)While there have been some truly great moments -- Santana Moss' two touchdown in 2005 and last season's overtime victory, among others – the play Ken Houston made in their first Monday Night Football matchup on Oct. 8, 1973, may have been the best.
The Redskins would win the game 14-7 thanks to Houston making a game-saving tackle with no time left.
Ahead by seven, but with the Cowboys within yards of scoring a possible game-tying touchdown, Houston stopped running back Walt Garrison inches before he could cross the goal line at RFK Stadium.
"I do remember that play really well and it was very good for my career," Houston said. "We played the Cowboys on Monday Night Football, 1973 , and it was 4th and 4 on the four-yard line. They were throwing a swing pass between Walt Harrison and Jean Fugett, and Brig Owens and I had this combo coverage they call it and I actually thought that I could have stepped in and make the interception. I'm glad I didn't, because it seemed like I made a great tackle and that's why I say desperation. I just held the guy up, Walt Garrison, and it was one of the greatest plays of my career."