For today's Throwback Thursday moment presented by Subway, Redskins.com looks back at the Redskins' 26-3 victory over the Cowboys in 1972 that earned them the NFC crown. It was the Washington Redskins' time to represent the NFC in the Super Bowl.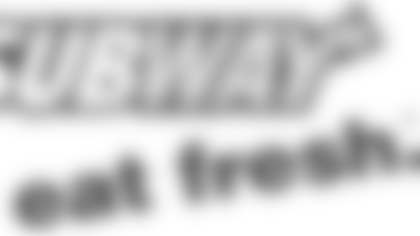 ](http://www.subway.com/)In just his second season as the Redskins head coach in 1972, Pro Football Hall of Famer George Allen led the Redskins to an 11-3 record – their most wins in a single season to date.
The Redskins would capture the NFC East Division title and homefield advantage at RFK Stadium.
After defeating the Green Bay Packers 16-3 in the divisional round of the playoffs, the Redskins squared off with the Dallas Cowboys in the NFC Championship Game on Dec. 31, 1972.
For Allen, playing and defeating the Cowboys meant everything.
"He made up all these goofy stories, got us to hate the Cowboys," George Starke, then a rookie, recalled. "The Cowboys, we were just the Redskins. We meant nothing to them. But George got us so whipped up and fired up, that we would go out there, we were crazed by the time that stepped out on that field. And then in response to our craziness they got crazed. So the rivalry developed, but it really came because George had a team that didn't have that much skill."
After a scoreless first quarter, the Redskins jumped out to a 3-0 lead in the second quarter after Curt Knight converted on an 18-yard field goal try.
They would then extend their lead later in the quarter as Billy Kilmer connected with Charley Taylor for a 15-yard touchdown. The Cowboys would respond with a 35-yard field goal of their own, but that'd be the only points they'd get on the day.
By final whistle, the Redskins had toppled the Cowboys by a final of 26-3.