For today's Throwback Thursday moment presented by Subway, Redskins.com looks back at the Redskins handing the Giants a 50-21 defeat during the 1999 season.
The Washington Redskins and New York Giants have one of the lengthiest rivalries in pro football history, facing off 167 times over the course of 83 years.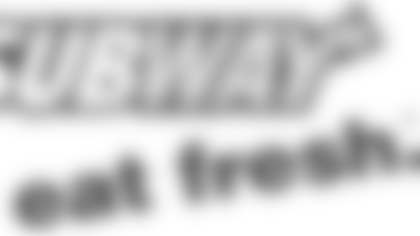 ](http://www.subway.com/)Their 168th game comes on Sunday, when the Giants come to FedExField with first place in the NFC East on the line.
A lot of the matchups have come down to a single play or even a single point (Week 13 of the 2012 season), but in 1999, the Redskins blew out the Giants in Week 2 by a final of 50-21.
It was the first of 10 wins during an NFC East-winning season for Washington.
Playing at Giants Stadium in East Rutherford, N.J., the Redskins jumped out to a 21-0 lead at the end of the first quarter, as Stephen Davis pounded his way to three touchdown runs.
Then in the second quarter, after the Giants finally got on the scoreboard with a Charles Way seven-yard touchdown scamper, Shawn Barber picked off New York.
By final whistle, the Redskins had completely overpowered the Giants behind three touchdown passes, three rushing touchdowns and four forced turnovers.