For today's Throwback Thursday moment presented by Subway, Redskins.com looks back at great safety Sean Taylor's heroics leading to a victory over the Panthers in 2006.
While the late Sean Taylor was known for his bone-crushing hits during his time with the Washington Redskins, the two-time Pro Bowler really could do it all as a safety.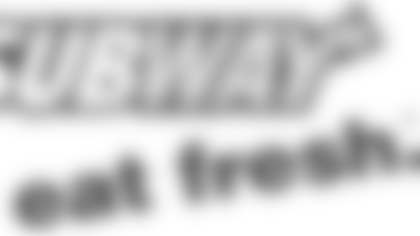 ](http://www.subway.com/)Against the Carolina Panthers on Nov. 26, 2006, the University of Miami product showcased his talent in a 17-13 victory at FedExField, as he made a crucial fourth-down tackle on the second-to-last drive, and then sealed the game's fate with an interception on final last drive.
On 4th and 6 from the Redskins' 33-yard line, Panthers quarterback Jake Delhomme found wide receiver Drew Carter.
As Carter caught the ball and then tried to race ahead for a first down, Taylor caught him and upended him just short of the marker.
Then, on the Panthers' last offensive play of the game, Taylor intercepted Delhomme to ice the game.