For today's Throwback Thursday moment presented by Subway, Redskins.com looks back at at the Sonny Jurgensen's five-touchdown day in his first game against the Eagles. Sonny Jurgensen couldn't believe it at first -- and most of Redskins Nation couldn't, either.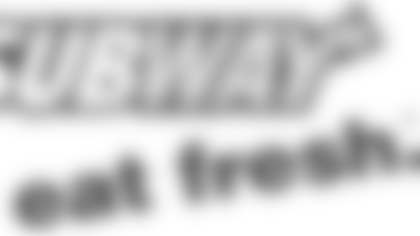 ](http://www.subway.com/)On Aug. 1, 1964, Jurgensen got the news that he was traded from the Philadelphia Eagles to one of their biggest rivals, the Washington Redskins.
"I was having lunch, and a guy walks in and said, 'I see where you were just traded to the Washington Redskins.' I said, 'Don't tell me that…that's not true.' I said, 'You're kidding.' He said, 'No, I'm not kidding, I just heard it.' I couldn't believe it," Jurgensen recalled.
In his first game against his former team, Jurgensen reminded the Eagles that he was a top-tier talent, and a future Pro Football Hall of Famer, for a reason.
On Oct. 11, 1964, at RFK Stadium, Jurgensen threw five touchdown passes in a 35-20 Redskins victory.
By the middle of the second quarter, the Redskins were already up 21-0 thanks to three of Jurgensen's five touchdown passes, two of which went to Bobby Mitchell. He would also finish the day with 385 yards.