For today's Throwback Thursday moment presented by Subway, Redskins.com looks back at Vince Lombardi leading the Redskins to this first winning season in more than a decade after a victory over the Saints in 1969.
While he would only coach the Washington Redskins for one season, Vince Lombardi left a lasting impact on the franchise. [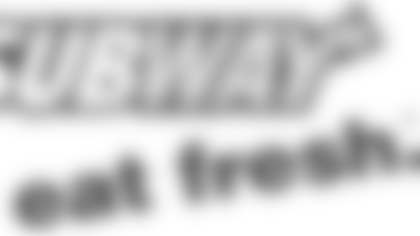 ](http://www.subway.com/)
Lombardi would make his name as the Green Bay Packers' coach from 1959-1967, as he took one of the league's worst teams upon his arrival and quickly turned them into a six-time NFL champion franchise.
In 1969, Lombardi would come to Washington with the intent of doing the same for the Redskins.
In the 13 years prior to his status as Redskins head coach, the franchise did not have a winning season.
But in 1969, Lombardi would lead the team to a winning record at 7-5-2 in a season that was sealed by a 17-14 victory over the New Orleans Saints on Dec. 14.
The Redskins would lead the whole game, as the defense forced three turnovers and Sonny Jurgensen would go 15-for-28 for 167 yards and a touchdown to no interceptions.