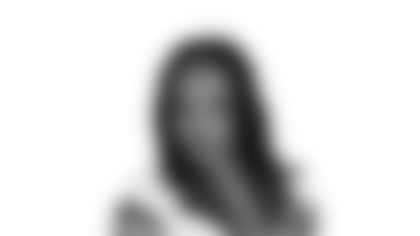 Hello My Fellow Washingtonians!
My name is Tiffany and I am so excited to represent the best team in the NFL for another year! I am a huge football fan and a Washington D.C., native. Nothing is more exciting than spending my spare time watching football and meeting the best fans in the nation. Working with the Redskin family and having the opportunity of representing them, as an Ambassador is priceless.
It is such a huge honor and privilege to work with such a prestige organization and I am very eager to get this year started! Not only do I have the joy of working side by side with some of the most beautiful and talented women in the world, I also have the pleasure of making all of you Redskins fans smile and have a memorable Game Day experience.
I am a spontaneous and outgoing woman who loves to laugh and have fun. I feel that life is an adventure and you have to make your life shine….make your mark on the world and never let anyone tell you that you can't! Anything is possible as long as you believe. "The best way to predict your future is to invent it" and that's what I am doing right now. During the day, I am a Leasing Consultant. I am also a professional make-up artist and bartender. In my spare time when I am not at the stadium, I love to travel, read, spend time with my family and play with my teacup yorkie Miles Davis. I am the type of person that loves to meet new and interesting people, and I love learning new things. So I can't wait to meet you!
Now get ready REDSKINS FANS, I feel a SUPERBOWL in our near future!