The Redskins host an intra-squad scrimmage on Saturday afternoon in what amounts to the first live tackling the team has done since training camp opened on July 30.
The scrimmage is part of Fan Appreciation Day at Redskins Park.
First things first: who's not playing?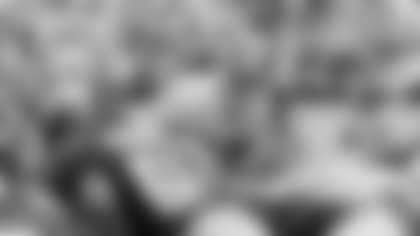 Jason Campbell under center at the 2008
scrimmage. (Ned Dishman Photo)


Clinton Portis. Santana Moss. Albert Haynesworth. Devin Thomas. Randy Thomas. Cornelius Griffin. Carlos Rogers. Phillip Daniels. Mike Williams.
Stephon Heyer, still nursing a knee injury, is "kind of a scrimmage-time decision," Jim Zorn said on Friday.
"We're still trying to get guys ready, the guys who have been nicked up," Zorn added. "Some we're going to hold out. We're going to hold out certain veterans--not based on injury, it's just that we don't need to see them in the scrimmage."
All players can be tackled except the quarterbacks, who wear a bright yellow jersey that signifies they cannot be touched.
The script of plays include the first-team offense and defense going up against the second-team.
Special teams is a focus, too. Punting, punt coverage and field goal attempts are part of the script.
"That will be a competitive situation for our kickers," Zorn said.
Zorn said he expected to see a "spirited" session.
"A lot of guys are fired up about finally getting to have a live rep," Zorn said.
Count veteran Renaldo Wynn among them.
"It's the first time tackling, so we want to put some [hits] on some people now," Wynn said. "For the young guys out here, it's a 'Welcome to the NFL'-type deal."
Zorn said he was looking forward to seeing the thousands of fans come out to Redskins Park for the scrimmage. It's the second consecutive year the team has hosted a scrimmage at the facility.
"It's a big deal," Zorn said. "The tradition here is the fans love to watch the Redskins. They're coming into our home and we're inviting them in. We hope it's a great crowd."
Zorn encouraged fans to be patient should traffic problems arise going in and out of Redskins Park.