Redskins Open 2009 Training Camp On July 30
---
*Eight Practices Are Open to Public,
Including Fan Appreciation Day On Aug. 8*
The Washington Redskins will open their 2009 Training Camp on Thursday, July 30 at Redskins Park, the team has announced.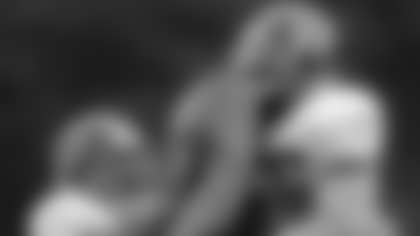 Eight practices will be open to the public, capped by Fan Appreciation Day, which will feature an intra-squad scrimmage, on Saturday, Aug. 8.
The intra-squad scrimmage begins with individual drills at 1:20 p.m. The scrimmage begins at 2 p.m.
Last year's Fan Appreciation Day drew more than 28,000 spectators.
All practices are open to the public free of charge.
Parking lots will open approximately 90 minutes prior to the scheduled start of practice and gates will open approximately one hour prior to the start of each practice.
Dates and times on this schedule are subject to change
REDSKINS 2009 TRAINING CAMP SCHEDULE
DATE
TIME
Thursday, July 30
8:30 a.m.
Friday, July 31
8:30 a.m.
Saturday, August 1
8:30 a.m.
Sunday, August 2
8:30 a.m.
Tuesday, August 4
8:30 a.m.
Wednesday, August 5
8:30 a.m.
Thursday, August 6
8:30 a.m.
Saturday, August 8
Fan Appreciation Day