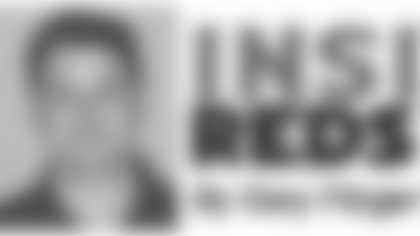 Redskins.com's training camp practice reports come to you with news and updates as action happens on the Redskins Park practice fields:
With training camp open practices winding down, it's time to take a look at which players have impressed in the first week of camp.
Let's start with the offense.
I'm going to bypass quarterback, because--honestly--I haven't seen any of them play exceptionally well. That said, Jason Campbell is clearly the best quarterback on the roster.
At running back, Clinton Portis, Ladell Betts and Rock Cartwright look solid, but Anthony Alridge has really flashed his speed and cut-back ability when he has the chance to run with the ball. If Alridge can play well on kick returns, he could push Cartwright for a roster spot.
Among receivers and tight ends, Devin Thomas has showed that he is primed to make a big jump in production in his sophomore season. He has fine-tuned his route-running and made some impressive leaping catches during camp. Now it's a matter of him staying healthy. Oh, and Santana Moss and Chris Cooley have looked pretty good, too.
The offensive line's issues early in camp have been well-documented, of course. While there is competition at right tackle, the starting positions appear to be mostly settled. One young lineman who has really fought hard and showed he belongs is center Will Montgomery. He also has experience at guard, so that versatility is an advantage when it comes to roster cuts.
On the defensive line, Albert Haynesworth's impact has been far and wide. Andre Carter looks exceptionally fast and has beaten Pro Bowler Chris Samuels on several attempts. Lorenzo Alexander is also getting a strong push up front.
The biggest surprise, though, is rookie Jeremy Jarmon. For a guy who was not on the Redskins until mid-July, Jarmon has been consistently strong at the point of attack and used a combination of strength and speed to rush the passer.
At linebacker, Brian Orakpo has been as good as advertised. He has been making plays, whether it's as a pass rusher or at linebacker.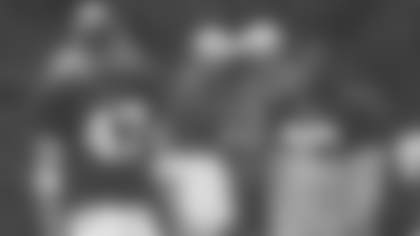 The player who appears to have made the biggest improvement this year is Justin Tryon. He is getting increased reps due to Carlos Rogers being sidelined with a calf injury. Tryon has been right on his man in coverage, staying close to receivers. He is showing he could develop into a solid cover cornerback.
Here is Thursday's practice recap:
-- 8:30 a.m. ET
A light rain falls in Ashburn, Va. on Thursday morning. The good news is that the weather has cooled a bit.
That should help the players through the hitting. Yes, they are in full pads again.
Practice updates may be on the abbreviated side this morning as I work through editing of pages for the first Redskins GameDay magazine.
I will do my best to keep you all posted.
You can also follow the Redskins media team on Twitter.
-- 8:45 a.m. ET
Among the Redskins' injured players, Anthony Montgomery, Casey Rabach and Devin Thomas are in full pads and practicing.
Montgomery is returning from knee soreness that developed early in camp.
Rabach, nursing a calf injury, is back working with the first team.
Thomas is back after missing practice on Wednesday due to a minor hamstring injury.
-- 8:55 a.m. ET
Malcolm Kelly is in full gear after he was limited in practice reps on Wednesday.
Coaches are taking it slow with him as he returns from a knee injury last year.
Kelly has adjusted his uniform a bit. He appears to have cut off his pants into shorts and is wearing burgundy leggings to above his knees.
And he also continues to wear bright yellow cleats.
-- 9:05 a.m. ET
Stephon Heyer is on the practice field in full gear.
He has sat out several training camp practices due to a sore knee that he injured earlier this week.
Heyer was limited in his practice work. He participated in some drills.
-- 9:35 a.m. ET
The Redskins ran a series of run plays against the defense.
Referees are here for the first time, too.
Here are some of the highlights (with the first-, second- and third-team players all alternating in and out of the lineup):
Chris Samuels pulls insider and blocks Albert Haynesworth, allowing Clinton Portis to break free on a run to the left.
On the left again, Todd Yoder took on Andre Carter and Samuels pushed Haynesworth on a run to the right. Ladell Betts finds a crease to the right and breaks through. Yoder and Carter slap hands, lauding each other for the effort.
Reed Doughty did a run blitz, breaking into the backfield and getting in position to tackle Betts at the line of scrimmage.
Edwin Williams falls down as he tries to block Kedric Golston. That slows down Rock Cartwright on a run up the middle.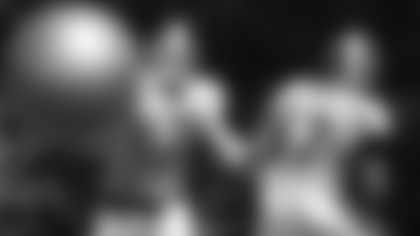 Cody Glenn avoids a blocker and gets in position to take down Cartwright on a run to the right.
Great block by Mike Sellers on Chris Wilson, allowing Cartwright to race around left end for a big gain.
-- 10:50 a.m. ET
During practice, Redskins quarterbacks participated in Jim Zorn's dodge ball drill on Thursday.
Huge medicine balls were brought over and Redskins quarterbacks--plus Zorn--took turns throwing the ball at each other, testing mobility and pocket awareness.
Jason Campbell has mastered this drill after two training camps and Todd Collins took a few hits. Colt Brennan fared well, except one that hit him in the helmet.
"There's supposed to be a sequence when you throw the balls, but sometimes you get messed up," Collins said. "One time I gave a cheap shot to somebody, I threw when I wasn't supposed to and he was looking the other way. That's just how it works out."
Added Collins: "I think we've all improved at that drill. Last year, I was getting beaned all the time. This year I've learned a little bit and I'm anticipating the throws a little bit."
Said Zorn: "Any time we can have fun and make a difference in drill work, I like that. I get competitive in those situations."
-- 9:48 a.m. ET
The Redskins move quickly into 11-on-11 action, with Jason Campbell taking the first set of reps as the QB. Here's how he did:
Some of the highlights (again, with the first, second and third team players all alternating in and out of the lineup):
Campbell throws a quick slant to Santana Moss, who catches the pass in stride.
Campbell first and second option are well covered, so throws floating pass downfield to Trent Shelton. Kareem Moore races over from the free safety position and leaps in front of Shelton for an interception.
Campbell faces intense pressure but he gets off a deep pass to Santana Moss. The throw is off the mark, though.
With Jeremy Bridges locking up Jeremy Jarmon around left end, Campbell connects with D.J. Hackett on a pass across the middle.
This time Chad Rinehart locks up Jarmon, giving Campbell time to connect with Moss on an intermediate route.
-- 9:50 a.m. ET
Colt Brennan gets his reps in 11-on-11 action and made a couple of impressive plays.
Brennan dropped back and did a pump faked. It fooled DeAngelo Hall for a moment, allowing Trent Shelton to get a step on him. Brennan's pass to the wide open Shelton was overthrown.
Brennan maintains poise under pressure and gets off a pass downfield. Robbie Agnone turns around just in time to make a nice catch, drawing applause from fans.
-- 10:05 a.m. ET
The action continues at Redskins Park.
Here's a sampling of the action:
Jason Campbell tossed a pass to the right sideline that was intercepted by Reed Doughty.
Chris Horton fended off a block by Jeremy Bridges at the line of scrimmage and got in position to tackle Clinton Portis.
Campbell faked a handoff to Ladell Betts, then waits for Betts to get open on a pass route. Perfect execution, as Betts is wide open along the right sideline. He catches the ball and turns up-field, avoiding a tackler in the process.
Reverse! Campbell hands off to Betts, who breaks right and hands off to Marques Hagans. Hagans runs around left end with Campbell out in front providing the blocking. Assistant coach John Palermo yells at his defensive lineman for getting fooled on the play.
Todd Collins tosses a quick pass to Malcolm Kelly along the right sideline, but Kevin Barnes is there give him a hard shoulder tackle, shoving him out of bounds.
Mike Sellers ran a pass route and was in single coverage against Doughty. Colt Brennan's pass was a little late, but Sellers caught the ball and barreled up-field.
Newcomer Michael Marquardt, signed on Wednesday, breaks free up the middle and would have had a certain sack on Brennan.
-- 10:45 a.m. ET
Stephon Heyer was surrounded by media as he walked off the practice fields. Everyone is standing in a steady rainfall.
He was limited in practice reps on Thursday.
How is the knee responding?
"It's day by day, and I'm working in," he said. "I'm trying to do more and more every day to make sure I have a feel for what's going on."
Heyer is competing for the right tackle job, and injury or not, he is the front-runner early in training camp.
"We all have to work for our positions," he said.
Added Jim Zorn: "It looks like Stephon is going to be okay in the next couple of days."
-- 11:05 a.m. ET
On the refs: "It was great to see them out here. You didn't see too many flags, so that means we're playing great football right now."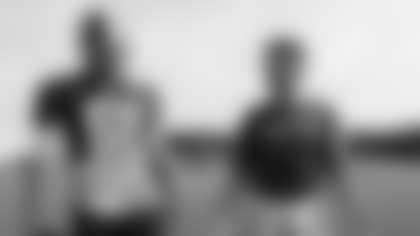 On how he feels: "I feel great. I feel like I'm 22 years old."
On Saturday's scrimmage: "We expect to go out there, run our plays, and hopefully everyone will leave healthy. That's the most important thing. We don't want to beat up each other, we want to beat up the Ravens [on Aug. 13 in preseason opener]."
-- 11:10 a.m. ET
Devin Thomas felt a little tightness in his hamstring late in Thursday's practice, so he was held out of some 11-on-11 action.
"It's a little knot in his hamstring," Jim Zorn said. "It's not a pull, it's just sore. Based on what happened to him last year, he's a little nervous about it.
"I don't want him to pull it either, so we're just being cautious with it."
-- 11:15 a.m. ET
Toward the end of the morning practice, Santana Moss appeared to tweak his hamstring after slipping during a pass route.
The wet weather did not help the receivers.
"I think everything is okay," Jim Zorn said. "He felt a little jerk in his hamstring. We're going to get it iced down."
-- 1:15 a.m. ET
Reed Doughty was one of the defensive backs to intercept Jason Campbell on Thursday.
It was Doughty's third interception of training camp, by my count. (No, there are not official statistics kept from practice.)
Doughty, who is coming off a back injury that sidelined him most of last season, earned praise from Jim Zorn.
"He has been impressive," Zorn said. "What he's doing around the line of scrimmage is great, too. His body feels better. He has done a tremendous job getting back after his surgery and he is working hard.
"I see him being a real part of our special teams and I think he's going to be in a supportive role [on defense], but he's going to work his way onto the field. I have confidence in him when he's out there, no question."
-- 3:05 p.m. ET
The Redskins return to the practice fields for another session. This practice is closed to the public.
A plethora of defensive linemen are sitting out the second of this 2-a-day: Albert Haynesworth, Cornelius Griffin, Phillip Daniels, Lorenzo Alexander and J.D. Skolnitsky.
Skolnitsky and Alexander are working with physical therapist Larry Hess and strength and conditioning coach John Hastings on the side.
And a plethora of wide receivers are sitting out, too: Santana Moss, Devin Thomas and Malcolm Kelly.
Moss and Thomas are resting hamstrings, while Kelly continues to take it easy with his knee.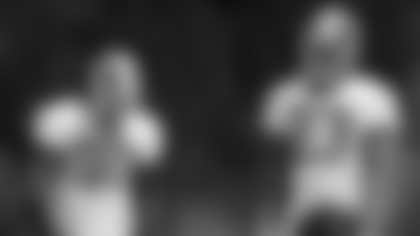 -- 3:10 p.m. ET
At some point, Thomas and Kelly are going to have to step it up a notch and learn what it takes to stay on the field, Jim Zorn said after the morning practice.
"It's a learning situation for these guys when they're feeling pain," Zorn said. "They have to get to know the difference between injury and just being sore. That's something they're working on and we talk about that a lot.
"You have to listen to your athletic trainers and you have to listen to your own body because they speak to sort of verbally and non-verbally. And you just have to deal with it.
"That's what a lot of these guys are going through right now--how hard can they push to get back and not re-injure what they have got going."
-- 3:15 p.m. ET
Randy Thomas is on the practice fields and he has his helmet with him, so it appears he is starting to work his way back into practice time.
Thomas has been slowed by a lingering knee injury.
"He felt a lot better [Wednesday] evening, felt better this morning, so he's on his way back," Jim Zorn said.
-- 4:02 p.m. ET
Heavy focus on drills this practice. Players are spending a lot of time with their position coaches.
John Palermo has his defensive linemen going 1-on-1 against each other, working on getting off blocks.
Across the field, Jerry Gray lofts a high-arching pass to his cornerbacks, who are working on catching interceptions.
-- 4:10 p.m. ET
Passing Drills...Minus the WRs and CBs
The tight ends and running backs gathered near an end zone. Opposite them stood the linebackers and safeties.
This was a specialized drill that focused on route-running and defensive matchups.
Here is some of the action:
Jason Campbell throws a crisp pass to Fred Davis, who is in front of Chris Wilson.
Campbell tosses a pass to Clinton Portis, who has a step on Darrel Young.
Colt Brennan's pass to Mike Sellers was right on target, despite good coverage by Robert Thomas.
Brennan looks off Fred Davis, then turns the other way and completes a pass to Dominique Dorsey in the flat.
-- 4:20 p.m. ET
Here's a quick look at some of the 9-on-9 action. Again, first-, second- and third-team players rotate in and out of the lineup.
Jason Campbell completes a pass downfield to Antwaan Randle El, who leaps up to make an acrobatic catch.
Campbell targets Randle El again, but Byron Westbrook is there to get a hand in front of the pass and bat it away.
Campbell looks off the first receiver, turns to the opposite side of the field and throws to Keith Eloi for yardage.
Colt Brennan completes a crisp pass to D.J. Hackett, who found an open area between two defenders across the middle.
Fred Davis handles the pass rush from Rob Jackson, but the secondary has the receivers well covered. Brennan's only recourse is to scramble upfield.
Chase Daniel shows good form, dropping back to pass and throwing to Clinton Portis in the flat.
-- 4:30 p.m. ET
Some quick 11-on-11s to round out another busy day
Jason Campbell throws downfield to Antwaan Randle El, who tries to make an acrobatic catch in front of a defender. He falls over the defender and cannot hang on to the ball.
Campbell rolls right in play action, then throws to Marques Hagans along the right sidelines. Hagans catches the ball keeping both feet in bounds. Afterwards, Fred Smoot yells out, "Like we haven't seen that play before! Playoffs, two years ago, Seattle!"
On a run to the right, Smoot is chatty again. Anthony Alridge cuts back as Brian Orakpo is blocked out of the play, but a wall of defenders are there to slow Alridge's progress. "No yards!" Smoot shouts out.
Jeremy Bridges pushes a hard-charging Jeremy Jarmon around Campbell. A moment later, Campbell tosses to Ladell Betts in the flat.
Todd Collins can't find an open receiver, first looking to the right and then to the left, so he cuts through blocks by D'Anthony Batiste and Will Montgomery and runs up the middle.
Edwin Williams playing some guard, he meets head on with Antonio Dixon. Chase Daniel looks downfield, feels the pressure...and he's off to the races.