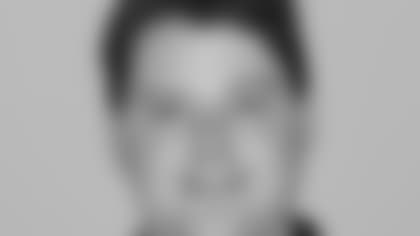 Redskins.com's training camp reports come to you as action happens at Redskins Park.
-- PRACTICE WRAP-UP
Monday was a day of great anticipation. When is Jason Taylor getting here? What time is the press conference? When will he be on the practice fields?
Well, Taylor arrived at Redskins Park late afternoon and bypassed reporters heading straight into the building.
Taylor's arrival brings a certain celebrity element with it. As most fans know, he was a contestant on the popular television show "Dancing With the Stars."
Taylor came in second place on the show.
I admit I half expected entertainment shows like "Access Hollywood" to be here. No sign of them, though. Yet. Instead we have a handful of Miami reporters here.
"It's football season," Taylor would say in his press conference. "There is no entertainment business stuff right now. There is no dancing."
As an NFL defensive end, Taylor's passion is getting after the quarterback.
"I love chasing them, making them nervous, and making them do dumb things. That's what I look forward to doing here."
Taylor added: "As an athlete, you want to win. Some people do it for money, for fame, for whatever reason. All of those things are great, but the reason I play the game is to win."
Just hours earlier, 80 Redskins players were on the fields, sweating through another rigorous practice.
Taylor is set to join them on Tuesday.
Here is Monday's blog recap:
3:30 p.m. ET
Back with updates from the practice fields at training camp.
As you can imagine, it has been a hectic environment here at Redskins Park. The last 24 hours have been an emotional rollercoaster with Phillip Daniels' devastating knee injury, Alex Buzbee's ruptured Achilles...and then the shocking news that Jason Taylor was on his way to Washington.
Take another deep breath.
And let's head out to the Redskins Park practice for the afternoon session.
Quick note: due to the pending Jason Taylor press conference, this report may be somewhat brief.
3:50 p.m. ET
For the second day, Coach Breaux has made an appearance at Redskins Park to watch practice. The accomplished assistant coach officially retired from the NFL last Thursday due to a heart condition.
"I have to get my fix," Breaux said as he made his way out to the practice fields.
3:58 p.m. ET
Fred Smoot returned to practice on Monday morning, one day after suffering what appeared to be a serious ankle injury.
So...it appears the injury wasn't quite so serious.
"I'm going to be good," Smoot said. "As long as it doesn't swell up on me, I should be fine."
Jim Zorn marveled at how fast Smoot recovered from the injury.
"I want some of what he has," Zorn said, jokingly. "I have an ankle that has been bothering me for years."
4:05 p.m. ET
Joe Bugel oversaw his linemen going in 1-on-1 drills.
Kerry Brown vs. Chad Rinehart, and Bugel was on Brown right away.
"Get your hands up!" Bugel said as Brown and Rinehart went against each, force versus force.
"Get 'em up," Bugel said.
4:20 p.m. ET
Time for some quick tidbits from the 9-on-9 work late in practice.
Jason Campbell dumped off a pass to Mike Sellers, who turned up-field for a solid gain. At 6-3 and 284 pounds, Sellers remains an imposing force for any tackler.
Campbell found Santana Moss downfield for a 20-yard pickup, one of the longest throws of the session. The pass was slightly under-thrown, but Moss was able to pull it in.
Todd Collins's turn. He threw a short pass to Rock Cartwright, but the ball was slightly off the mark and it slipped away for an incompletion.
Cartwright got another chance on the next play. The 5-8, 218-pounder leaped up to catch a sideline pass and still had time to turn up-field for a gain.
Nice to see Devin Thomas and Malcolm Kelly lining up on opposite sides of the field in a set. Thomas found himself wide open, in front of Byron Westbrook and Chris Horton, and pulled in a pass from Collins.
Rookie Colt Brennan under center. He is working hard under Zorn to work on his mechanics, including footwork and throwing motion. His pass to Kelly was off the mark, but Kelly was able to reach out and pull it in.
Lorenzo Alexander nearly sacked Campbell on one play. Campbell escaped, but his pass to Fred Davis was batted away.
4:30 p.m. ET
Derek Devine threw a pass to James Thrash downfield, but safety Stewart Schweigert was there to tip it.
Or so he thought. Thrash reached back and grabbed the tipped pass.
Green fields ahead, and Thrash races for a touchdown.
On the play, Reed Doughty had to cut away from his coverage responsibility so that he could try to get to Thrash. Santana Moss, proving once again how alert he is as a football player, was there to block Doughty out of the way.
4:45 p.m. ET
Practice is over, and the media races over to a Greg Blache media session on the field.
Blache has a lot to discuss.
First and foremost, the injury to Phillip Daniels was equally as devastating to Blache. He has coached Daniels since 1999 when they were both in Chicago. They have a close bond.
Blache expects Daniels to be at Redskins Park through training camp, coaching up his teammates and encouraging them as they prepare for the season.
"He will be here right out of surgery," Blache laughed. "He will be around so much I'll have to shuffle him out of the way."
Regarding the acquisition of Taylor, Blache said: "He has great tenacity and a great motor. He plays the game with a passion. He's a total football player. He plays the run, he rushes the passer. I just think he'll be a good addition because he fits the type of defensive lineman we look for here."
Taylor and Andre Carter both play right defensive end. Taylor has the versatility to play either defensive end position, while Carter has played on the right side most of his career.
Where does Blache envision Taylor lining up? Would he put Carter to the left to make room for Taylor, who leads active players with 117 career sacks.
"You're getting way ahead of the ball game," Blache said. "Let's get him on campus. Let's get him lined up and then we'll start worrying about what we're going to do with him."