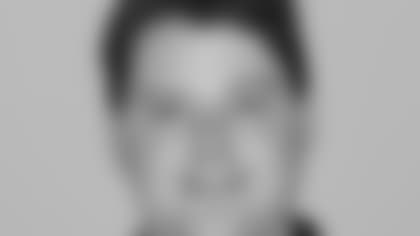 Redskins.com's training camp reports come to you as action happens at Redskins Park.
Practice Wrap-up
The Redskins completed their sixth day of training camp on Friday, and a routine is settling in.
Full pads in the morning practice, an abbreviated session emphasizing special teams in the afternoon.
That routine changes on Saturday, when the team hosts Fan Appreciation Day at Redskins Park.
The day's events include an intra-squad scrimmage that starts at 1:20 p.m. with stretching. On-field action begins at 2 p.m. and ends at approximately 3:30 p.m.
Zorn on what fans can expect at the scrimmage: "The scrimmage is going to move fast, so the fans need to watch quickly. We're going to have sort of a 7-on-7 drill, some special team work, and then we're going to scrimmage.
"We'll set the first offense against the second defense and we're going to start on the minus-35 yard line. We're going to try and take each drive down and let every situation play out, and it will be full contact except for the quarterbacks.
"We're going to mix people in there, and each unit will probably get 20-30 live reps. There will be some big plays. This will be our first chance of hitting before we get ready for our preseason opener."
Zorn is scheduled to address the fans at 1:10 p.m. The Redskins Marching Band and the Redskins Cheerleaders will perform as well.
During Friday's practices, the Redskins sustained a few more injuries of note.
The only serious one was reserve defensive lineman J.T. Mapu, who suffered a MCL knee sprain in the morning session. The team will update his status after further evaluation of the knee.
Malcolm Kelly and Anthony Mix tweaked their hamstrings during the morning session. The injuries are not believed to be serious.
Ladell Betts was kicked in the thigh and he limped off the field. He returned to the field a short time later.
Said Zorn: "It happens at this time of training camp where you have gone 2-a-days and you've really worn on these guys. They're trying to make the team and they're putting out maximum effort. It's great work, but it wears on the body and this is that time where the bodies are tired.
"We still have to continue to push because there's a lot of work to do. The soreness is setting in. Once we get past the scrimmage and the Monday and Tuesday practices, we'll be going on a regular work week for the first preseason game. Things will start settling down."
Here's the complete recap of Friday action.
8:05 a.m. ET
Nearing the end of the first full week of Redskins training camp.
Players have arrived at practice in full gear. It's a beautiful morning. Practice is open to fans. Sun is shining, not a cloud in sight, and it's not humid at all.
Once again, the first players to arrive at practice are the defensive linemen: Andre Carter, Kedric Golston and Lorenzo Alexander.
One fan praised Ryan Boschetti's punt-catching skills in the curfew competition earlier this week.
"I think you have a future as a punt returner," the fan said. "I saw you. Wicked hands."
8:10 a.m. ET
Watching practice from the Redskins.com TV tent, I got into a discussion over which players have really impressed so far this training camp. It's fodder for an upcoming column on Redskins.com.
Some names mentioned: Antwaan Randle El and Chris Cooley.
"Antwaan has a real bounce in his step," Larry Michael observed. "And Cooley has caught everything thrown his way."
Cameraman Marc Dress praised Matt Sinclair, who is playing very physical this camp. (Just ask Ladell Betts, who after one play rose from the ground surprised after Sinclair leveled a hard hit on him.)
Other names on my list: cornerbacks Shawn Springs and Leigh Torrence and rookie wide receiver Malcolm Kelly.
Joe Bugel recently said Chad Rinehart and Stephon Heyer are having outstanding camp. I kept an eye on them both and they both were strong and solid in 11-on-11 work.
8:11 a.m. ET
Veteran cornerbacks Shawn Springs heads out to the practice fields.
"Looking good, Mr. Springs," a fan says.
Replies Springs: "Hey, it's Shawn. You're making me feel old."
8:30 a.m. ET
During Thursday's practice, Shawn Springs played some safety because LaRon Landry has a sore hamstring and Kareem Moore remains sidelined with a knee injury.
J.T. Tryon also joined Springs at safety in the shorthanded secondary.
At one point during practice, the lineup included Fred Smoot and Leigh Torrence at corner and Springs and Tryon at safety.
Moving Springs to safety is something that the team may consider down the line. But his presence there on Thursday was strictly to cover for injuries.
8:45 a.m. ET
Devin Thomas is at practice, watching from the sidelines. He is sidelined with a hamstring injury.
LaRon Landry also appears to be limited as he rests a sore hamstring.
Chris Wilson is sitting out practice due to a calf injury suffered on Thursday.
9:14 a.m. ET
Quarterbacks and wide receivers are working through passing drills. This is pretty standard work for athletes of this caliber, but it still draws plenty of applause.
Santana Moss made a nice grab along the sideline, and his momentum carried him into the fan section. He slapped hands with a fan, who said, "That's the way, Santana!"
Antwaan Randle El and James Thrash also made nice grabs that earned applause from fans.
9:25 a.m. ET
After the quarterback and wide receiver session, cornerbacks and safeties were added to the mix to provide some 1-on-1 coverage.
Horace Gant caught a deep pass ahead of J.T. Tryon, drawing applause from fans.
Colt Brennan overthrew Maurice Mann on a pass down the middle of the field.
Malcolm Kelly made a nice grab on a pass from Derek Devine.
Anthony Mix got two steps on rookie Matteral Richardson coming across the field and pulled in a deep pass.
Leigh Torrence stepped up for the defense, going stride-for-stride downfield with Antwaan Randle El, batting away the pass.
9:33 a.m. ET
Rookie offensive lineman Kerry Brown just walked off the field holding his left hand. An athletic trainer joined him walking into the facility.
Brown is a 6-6, 310-pounder who played his college ball at Appalachian State. He joined the Redskins this offseason as an undrafted rookie free agent.
Later, Ladell Betts absorbed a hard hit and went to the sidelines limping. He was looked at by an athletic trainer.
9:45 a.m. ET
In red zone drills, Nehemiah Broughton faked out the defense and was wide open in the flat. He grabbed Todd Collins's pass and skipped into the end zone for the score.
Broughton is coming off a knee injury that cost him the 2007 season. The 2005 seventh-round draft pick is listed as a backup fullback to Mike Sellers.
9:45 a.m. ET
The play went to the left, right at Jason Taylor.
Marcus Mason tried to get around the end, but Taylor beat his blocker and pulled down Mason for a loss. The play drew a round of applause from fans.
Taylor is known as a pass-rush threat. He showed that he also has ability to be a presence in stopping the run.
10:05 a.m. ET
Starting to heat up by late morning. Busy with other responsibilities, so unfortunately this report is limited.
Demetric Evans deflected a short pass from Todd Collins, eliciting a roar from the crowd.
Ladell Betts returned to the field and was able to cut back to the left. He picked up a solid yards.
Clinton Portis took a handoff to the left and then cut back behind Stephon Heyer. He weaved through a group of burgundy jerseys for yardage.
Jason Taylor and Andre Carter made their debut on the same line, with Taylor at right defensive end and Carter at left. Carter worked against Todd Wade and got some push as Rock Cartwright rushed to the right. Khary Campbell was there to pull Cartwright down.
Antwaan Randle El closed out practice--15 minutes early--running a crossing pattern and hauling in a perfect pass from Jason Campbell.
10:25 a.m. ET
Devin Thomas and Malcolm Kelly were drafted in the same round by the same team in last April's NFL Draft.
They must like to do things in pairs.
Jim Zorn reported after practice that Kelly suffered a minor hamstring injury during practice. He emphasized it was not serious but added that Kelly may sit out Saturday's intra-squad scrimmage during Fan Appreciation Day.
Thomas, of course, is sidelined with a more severe hamstring injury.
Thomas stayed for 30 minutes after practice and signed autographs before being ushered away.
"[These kinds of injuries] happen at this time of training camp where you have had 2-a-days and you've worn on these guys," Zorn said. "They're trying to make the team and they're putting out maximum effort. It's great work, but it wears on the body and this is that time where the bodies get tired."
10:45 a.m. ET
Pete Kendall has had a quiet training camp, and that's fine with him.
He likes the state of the Redskins' offensive line.
"Randy [Thomas] and Jon [Jansen] look great and I know Chris [Samuels] is going to be fine," he said. "I think we have five guys who have demonstrated over the years that we're all decent players. Hopefully we'll be better than decent as a group."
Last year, the Redskins had to patch together an offensive line after injuries to Jon Jansen and Randy Thomas.
Kendall stayed healthy and started all 16 games in 2007. He hopes to have the same line-mates all season long this year.
"That's always the ideal everywhere you go--to have five guys play 16 games next to each other," he said.
11:30 a.m. ET
The Redskins return to the practice fields on Friday afternoon for a special teams session.
This practice is closed to the public.
Not sure fans would want to sit through an hour-long special teams practice. Somehow, Danny Smith would make it entertaining, though.
2:05 p.m. ET
Sellers on Special Teams Work
Players are back for special teams practice. Just like the special teams session earlier this week, some notable names are missing: Clinton Portis, Jason Taylor, the quarterbacks, the starting offensive linemen.
Mike Sellers is here, though.
He discussed the special teams sessions after Friday morning's practice.
"It's nice because we always rush in full practices when we do special teams drills," he said. "This gives us a chance to go back and work on stuff that we might have messed up on earlier. We can concentrate on certain things a little more. I think it's going to benefit us a little more."
Wouldn't he rather have the afternoon off?
"I'm happy to be playing football," he said. "I got into this league playing special teams, so that's always something I'm going to be doing. It's not a chore for me. I enjoy it."
Sellers has been a mainstay on punt and kick coverage units in his tenure with the Redskins.
2:15 p.m. ET
Derrick Frost and Durant Brooks both took turns punting the ball during coverage work.
The decision on who wins the punting job is going to come down to how they perform in games, Danny Smith said on Thursday.
"During the first [preseason] game is when the competition truly begins," Smith said. "When we get into game competition, it is all about execution under pressure."
How are Frost and Brooks handling the competition?
"They are both good people, competitors and punters, and competition brings the best out of all of us," Smith said. "It has been excellent, and they have been working really hard against each other."
2:20 p.m. ET
Updating Injuries: Brown, Mapu
Turns out Kerry Brown suffered a shoulder injury during Friday morning's practice. He was last seen walking off the practice field holding his wrist and accompanied by an athletic trainer.
Another injury to add to the list: defensive lineman J.T. Mapu suffered a knee ligament (MCL) sprain in Friday morning's practice.
The extent of the injury is not known yet. He is still being evaluated by team doctors.
Mapu, an undrafted rookie, signed with the Redskins last Monday, one day after Phillip Daniels and Alex Buzbee suffered season-ending knee injuries in practice.
The 6-4, 285-pound Mapu had a stint with the Redskins during the 2008 offseason. He played his college ball at Tennessee.
2:44 p.m. ET
The special teams practices are heavy on drills. There are no plays to watch--just simulated plays. Players stop short of tackling.
What I'm trying to say is this: there's very little action that's noteworthy.
During kick coverage work, players run downfield 40 yards, making sure they stay in their lanes. The players on the outside wing into the inside to close in on the returner.
In another drill, players worked on staying squared-up as they close in on a returner.
Yet another drill: players race to a stationary blocker, who pounds them with a pad, then must react to the cut of a returner.
Meantime, Durant Brooks keeps himself busy by jogging on an adjacent field.
2:55 p.m. ET
Finally, something to evaluate: Shaun Suisham kicked off during coverage drills. Every one of his kicks landed right at the goal line or beyond it.
He showed solid leg strength on the kicks.
He wasn't kicking the ball 100 yards, as he showed in that now-famous YouTube video, but he was consistent.
Suisham is entering his third NFL season. He emerged as a reliable kicker last season, connecting on two game-winning field goals, both in overtime: Week 1 vs. Miami and Week 9 vs. the New York Jets.
3:02 p.m. ET
The horn sounds, and special teams