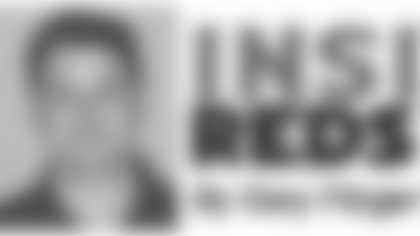 The Redskins added to their rookie crop on Monday, agreeing to terms with 13 undrafted free agents on contracts.
The group includes two Maryland offensive linemen in tackle Scott Burley and guard Edwin Williams and Missouri quarterback Chase Daniel who was a Heisman Trophy candidate in 2007.
Also, Williams and Michigan cornerback Doug Dutch grew up in the Washington, D.C., region.
Williams, Dutch and Burley, who hails from Baltimore, were participants in the Redskins' local college workout at Redskins Park on April 3.
The Redskins' six draft picks and 13 undrafted rookies are expected to be on hand at the team's three-day mini-camp scheduled for May 1-3. Thirty more NFL hopefuls are expected to participate in mini-camp on a tryout basis.
Here is the complete list of undrafted rookies, followed by capsule bios:
2009 UNDRAFTED ROOKIE FREE AGENTS
Player
Position
College
Robert Agnone
TE
Delaware
Scott Burley
OL
Maryland
Chase Daniel
QB
Missouri
Antonio Dixon
DT
Miami (Fla.)
Doug Dutch
CB
Michigan
Devin Frischknecht
TE
Washington State
John Halman
WR
Concordia
Brigham Harwell
DT
UCLA
Lendy Holmes
S
Oklahoma
Ronnie Palmer
LB
Arizona
Derek Walker
DE
Illinois
Edwin Williams
OL
Maryland
Jaison Williams
WR
Oregon
Tight end Robert Agnone is a big target at 6-6 and 256 pounds. He caught 16 passes for 161 yards and two touchdowns last year at Delaware.
Scott Burley, a native of Baltimore, started at both left and right tackle for Maryland last year. He earned All-ACC honorable mention last season in helping the Terrapins post a 1,000-yard rusher for the first time since 2002.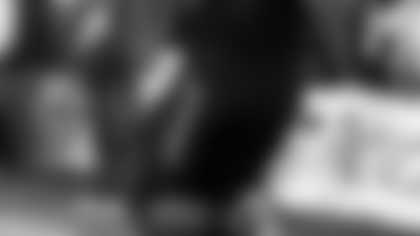 Jaison Williams (AP Photo)


Quarterback Chase Daniel threw for more than 12,500 yards and tossed 101 touchdowns in four years at Missouri. He threw to the likes of wide receiver Jeremy Maclin, a first-round draft choice by the Philadelphia Eagles, and tight end Chase Coffman, a third-round pick by the Cincinnati Bengals.
Antonio Dixon was not a full-time starter at Miami. Even though he is 6-2 and 326 pounds, scouts say he has good mobility for a defensive tackle. He logged 45 tackles and 2.5 sacks in four years with the Hurricanes.
Doug Dutch, 5-11 and 199 pounds, hails from Bowie, Md. He converted to cornerback from wide receiver, the position he played his first two years at Michigan. He was a special teams standout for the Wolverines.
Devin Frischknecht is a 6-3, 251-pound tight end who played two seasons at Washington State after he transferred from a junior college. He posted 35 catches for 412 yards and four touchdowns for the Cougars.
John Halman is a 6-3, 210-pound wide receiver out of Concordia College in Selma, Ala.
Brigham Harwell, 6-1 and 280 pounds, was UCLA's team captain last year and earned the team's defensive MVP honors. He was a three-year starter for the Bruins and played under former Redskins assistant coach DeWayne Walker at UCLA from 2005-07. Harwell posted 53 tackles in his senior campaign.
Defensive back Lendy Holmes, 6-0 and 205 pounds, was a four-year starter for Oklahoma. Along with safety, he also played some cornerback for the Sooners. Holmes logged 205 tackles, nine interceptions and 14 pass break-ups in his college career.
Ronnie Palmer, 6-3 and 245 pounds, was a middle linebacker at Arizona. He posted 45 tackles, 11 tackles for a loss, 2.5 sacks and one interception as a senior with the Wildcats. He is relative of former NBA star Isaiah Rider.
Derek Walker is a 6-4, 270-pound defensive end who started four years at Illinois. He logged 110 tackles, 24.5 tackles for a loss and 15 sacks in his college career and earned Honorable Mention All-Big Ten as a senior.
Edwin Williams grew up in Washington, D.C. and attended DeMatha High School. The 6-3, 315-pound center was a three-year starter at Maryland and earned first-team All-ACC honors.
Wide receiver Jaison Williams, 6-5 and 230 pounds, was a three-year starter at Oregon. He had 174 catches for 2,546 yards and 21 touchdowns in his career with the Ducks.